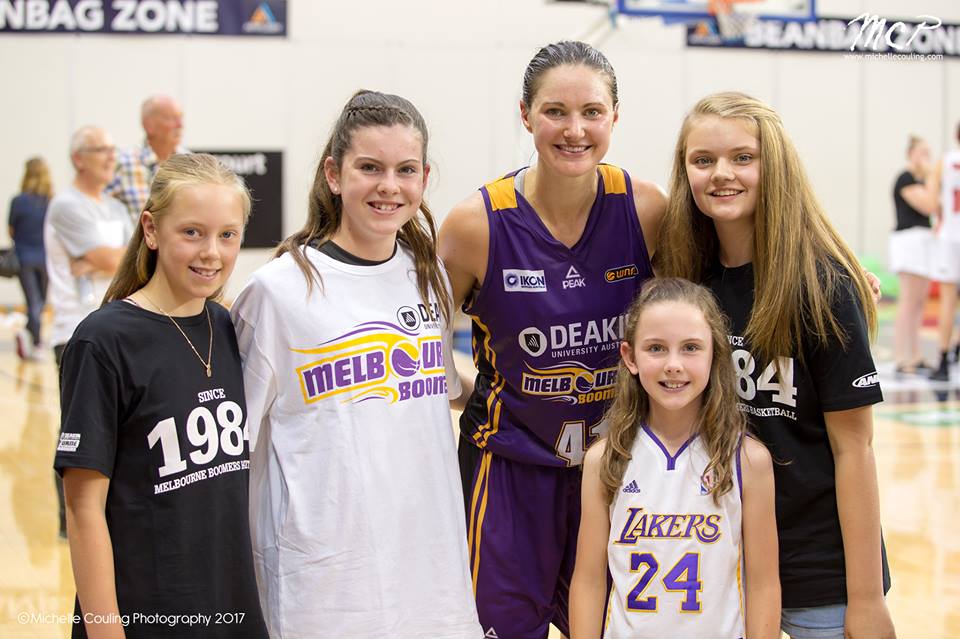 February 7, 2017 | Melbourne Boomers news
The Deakin Melbourne Boomers are excited to announce that captain Alice Kunek will be joining Lyon Basketball in France at the completion of the 2016/17 WNBL season. Alice is expected to join the French club shortly after the Boomers' final game of the season on Saturday February 18 against Bendigo at the State Basketball Centre. Boomers Coach Guy Molloy believes it is an exciting opportunity for Kunek and says it's another sign of Australian talent building great careers on the world stage in basketball. "Everyone in the Boomers family was really pleased for Alice when we heard the news. The move to Europe is an exciting opportunity for her, she is ready for that challenge and we wish her well with Lyon Basketball and thank her for her dedication and commitment to Melbourne over the last two years," said Molloy. "We are looking forward to watching Alice fly the Australian flag over in France, I have no doubt she will do all of us proud."
For Kunek, the support shown by the Boomers family has been incredible over the last two seasons and she can't thank them enough. "I have really enjoyed the last two seasons at Melbourne and being surrounded by the amazing Boomers family. The supporters are just so passionate, always there for the players and that means so much to all of us," said Alice. "The opportunity to play in Europe is something I've been working towards, the Boomers have been really supportive of that and I can't thank the club enough." "I'm now looking forward to finishing strong and seeing all the fans come out to our next home game on February 18. I'm really pleased I'll get the chance to see them all before I head over to France." "I want to personally thank Guy Molloy for all the time he has spent with me and the dedication he has shown to helping me develop my game. Guy has helped me so much over the past two years and I'm extremely thankful for everything he has done to help me improve," added Kunek. Come and see Alice in action at the Boomers final home game of the season on Saturday February 18 against Bendigo. Tickets are now available
HERE
.