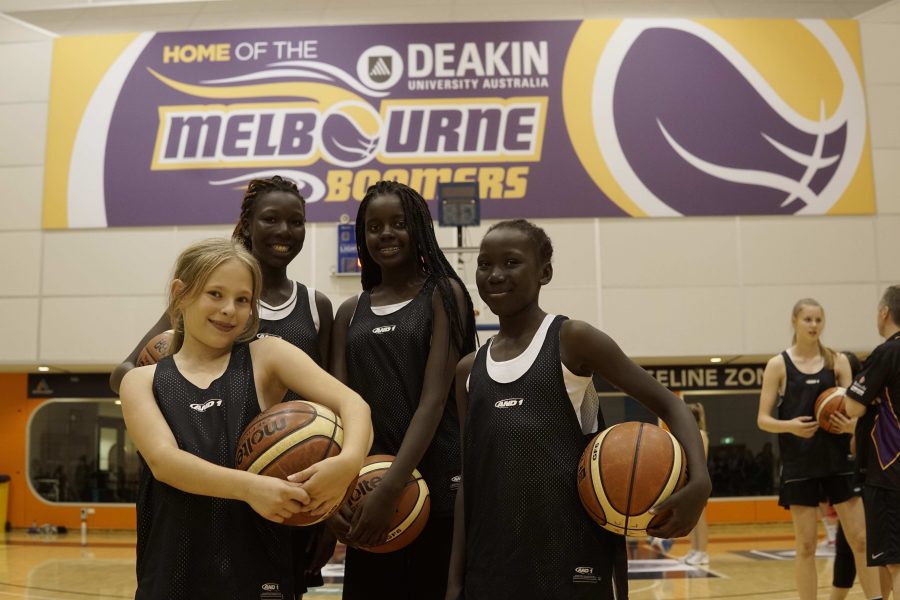 October 2, 2017 | Melbourne Boomers news
The Deakin Melbourne Boomers is aiming to put a 3-game membership in the hands of more than 100 underprivileged children this week and is asking the city's basketball community to help out.
In support of Helping Hoops, an independent charity that runs basketball programs for more than 1,000 underprivileged children, the Boomers want Melbourne's basketball community to help do "something special" in the lead-up to Saturday's Home Opener at the State Basketball Centre (3pm).
For every full-season membership purchased between 9am Monday morning (October 2) and Saturday afternoon (October 7) at 3pm, the Boomers will donate one 3-game junior membership to an underprivileged child in the Helping Hoops program.
"This is a fantastic initiative by the Boomers, it really is something special and just brilliant support by a club that continually shows they care for the community," said Adam McKay, Founder of Helping Hoops.
"I know there is a lot of Melbourne Boomers fans out there, so now we need them to buy a membership this week and help us get more kids along to see the WNBL and connect with their idols."
Boomers GM Justin Nelson said the idea to support Helping Hoops and underprivileged children is an "important way for the basketball community and the Boomers to give a little bit back and to put smiles on the faces of young children."
"Helping Hoops is an outstanding organisation doing amazing work in the community. I think it's great that every person who buys a membership this week before tip-off on Saturday will also know they have put a membership in the hands of an underprivileged child," added Nelson.
To join the Boomers Family, buy a full-season membership at www.boomersmemberships.com.au and the club will donate a 3-game membership to Helping Hoops.