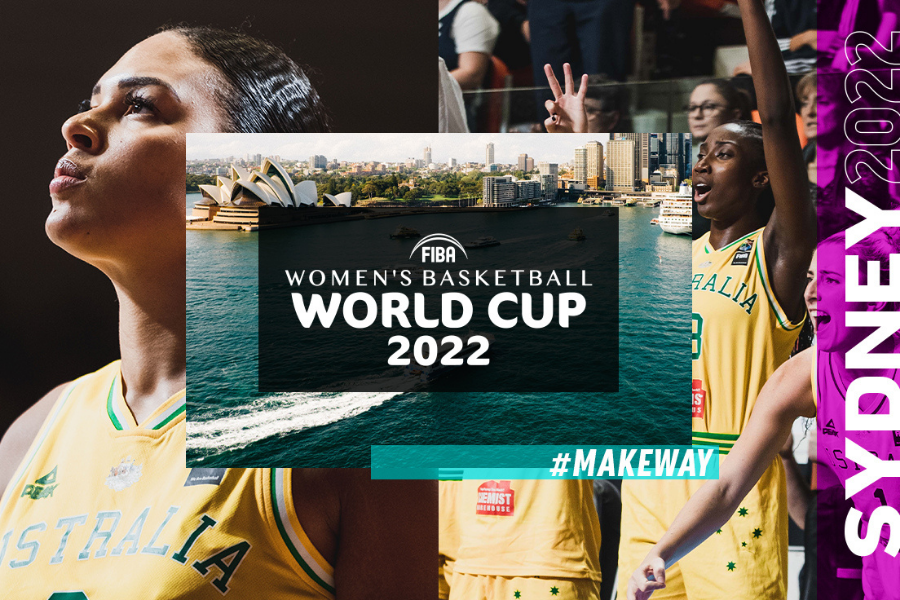 March 23, 2021 | Melbourne Boomers news
Deakin Melbourne Boomers General Manager, Christy Collier-Hill, has been named on the FIBA Women's Basketball World Cup 2022 Marketing & Communications Advisory Committee.
The world's largest international women's basketball competition, the WWC will be contested at Sydney Olympic Park over ten days in September 2022.
What inspired Collier-Hill to put herself forward for a position on the committee, was first and foremost a passion for the game and the opportunity it lent to further cement Australia's position on the map as a leader in world-class sporting events.
"As a basketball fan and supporter, I'm absolutely thrilled that the WWC is coming to Australia."
"Working with the Boomers, and with a background in marketing, I thought it an ideal opportunity to put my hand up for the Advisory Committee, to hopefully be able to share some of my knowledge and insights to help make the event as amazing as it can be."
"I know they had a lot of applicants so it's a real honour and privilege to have been given this amazing opportunity to be part of a world cup event, in a sport I love and am passionate about."
The WWC will run from the 22 September to 1 October 2022, bringing together 144 of the best players in the world, from 12 nations, across 38 games, to compete for the title.
Holding a place on the Marketing & Communications Advisory Committee, Collier-Hill hopes she can contribute and shape the event through her unique professional experience.
"I'll be bringing a marketing perspective from a professional basketball Club's lens."
"This involves, what's worked for us in Australia and what hasn't, contributing to the brand development (having just gone through this exercise at the Boomers over the last 12-months), and generally helping to assist to promote and profile the event."
Exciting times ahead for our GM and a lot to get excited about for Australian basketball next year!
Image credit to Basketball Australia/Lauri Jean Walker