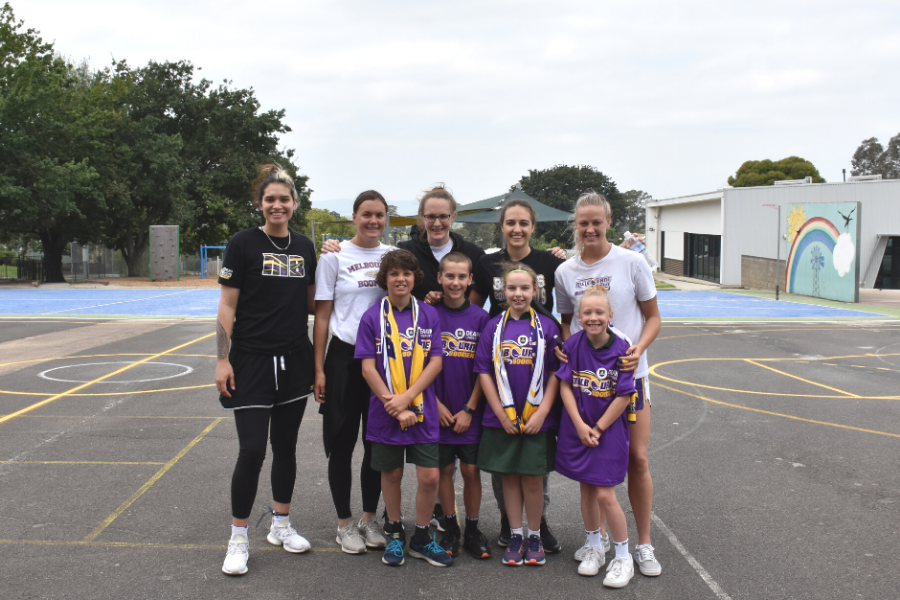 November 13, 2020 | Melbourne Boomers news
Thursday, 12 November, 2020
The Latrobe Valley Authority is pleased to support the Deakin Melbourne Boomers' commitment to visiting Gippsland basketball courts, schools and communities for another two years.
During a three-year partnership with the Latrobe Valley Authority, the Boomers have maintained regular visits to the region including their annual Triple Crown tournament, skill development workshops for players, coaches and clubs, and a visit to East Gippsland communities impacted by bushfires.
The partnership is helping to build local capacity, increase participation, and strengthen pathways for those wanting to pursue basketball professionally, with the Boomers now continuing to deliver activities and programs in the region over the next two years.
A key attraction is the coaching program which provides local coaches with access to Boomers' head coach Guy Molloy as well as Assistant Coaches Larissa Anderson and Paul Flynn.
The Latrobe Valley Authority's $85 million Sports and Community Initiative is delivering world-class sporting infrastructure and bringing major sporting events and community activations to the Gippsland region.
Quotes attributable to Latrobe Valley Authority CEO Karen Cain:
"We're pleased to extend our partnership with the Deakin Melbourne Boomers to ensure Gippsland locals continue to benefit from high-profile events, workshops and community activations."
"The Boomers have built a strong connection with Gippsland communities, and it's very exciting news that the Boomers will continue to visit the region over the next two years for major tournaments, skill development workshops and school clinics."
Quotes attributable to Chair Melbourne Boomers Tony Hallam:
"One of the most important outcomes is to continue to build a strong love of the sport and encourage girls and women all over the region to get out and have a go."
"It is underscored by the positive influence of having strong female role models in the area and encouraging participation."
"Molloy is a big inspiration to the sporting community in Latrobe, his guidance has had a big positive impact on players and coaches alike."
"We want to bring basketball to as many people in the area as possible."
Media contact: Kate Mills 0438 830 832 | kate.mills@lva.vic.gov.au