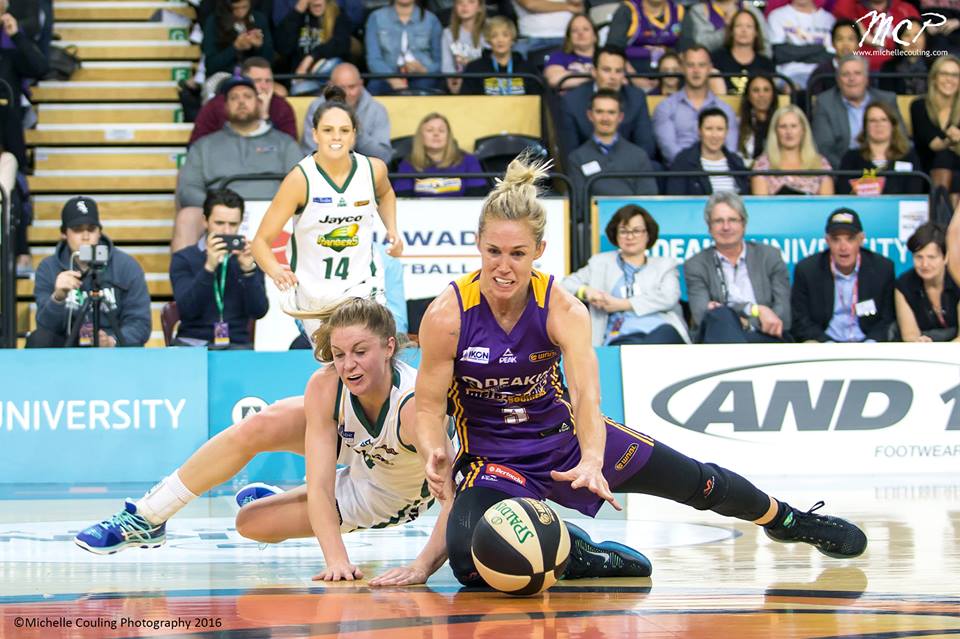 March 13, 2017 | Melbourne Boomers news
The Deakin Melbourne Boomers continue to build a competitive team for the 2017/18 WNBL season, adding dynamic guard Brittany Smart to a roster that already includes Jenna O'Hea and Monique Conti. Having just completed her second season in the league, both with the Boomers, the Ohio native secured the club's MVP award following a strong 2016/17 season and didn't think twice about returning to be a part of Melbourne's extraordinary growth. "It really is a privilege to be a part of the Boomers Family for a third year," said Britt. "It has become a strong circle of hard working and loyal people with a promising future and an amazing fan base. I'm grateful to be able to continue my career at a club where everyone is striving for greatness on and off the court." A favourite amongst supporters and proudly sponsored by Securiton for the 2017/18 season, Smart is often swamped after games by children, and adults, seeking autographs and photos, a role she takes in her stride and with total commitment. "The Boomers fans are incredible, they love their basketball and support us with such passion. I can't wait to be back out there playing in front of them," added Britt.
For Coach Guy Molloy, bringing Britt back for a third season was an easy decision. "Britt is such an exciting player and a real go-to scorer," said Molloy, adding, "Since we plan to recruit a powerful front line, Britt becomes an even more dangerous player next season." "Excitingly for our organisation, Britt shows passion for this club in everything she does. The Boomers Family will be very happy to hear Britt will be with us again next season, as we all are." The Boomers plan on making more players announcements over the next few weeks as the pieces for a successful future continue to come together.