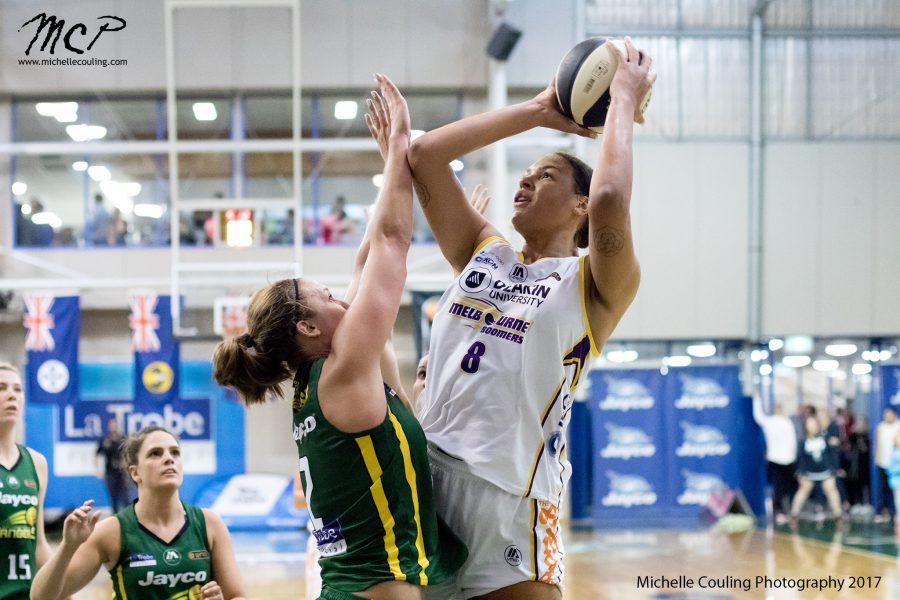 October 5, 2017 | Melbourne Boomers news
Deakin Melbourne Boomers 76 def Dandenong Rangers 61
The Deakin Melbourne Boomers opened the 2017/18 WNBL season with a bang, taking care of business against rivals Dandenong with a 76-61 win.
The Boomers came out with all guns blazing, racing to a 29-13 lead over the opening 10 minutes with Liz Cambage (17pts) nailing her first two shots upon her return to the league.
From that point on a Boomers win never looked in doubt with the visitors answering every challenge Dandenong could muster.
In an even team performance, Jenna O'Hea (11pts, 11rbs), Bec Cole (10pts) and Maddie Garrick (10pts) all looked good, while Kalani Purcell and Ash Grant settled into their new team with plenty of good signs.
Monique Conti kept the crowd entertained with a tonne of speed and dashing defence, while Americans Britt Smart and Courtney Duever played important roles.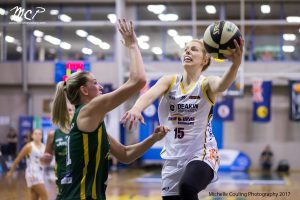 "It was a solid start, a really good even performance by the team," said Coach Guy Molloy.
"We had a really good spread of minutes, everyone came through it well and we enjoyed plenty of support from a large number of Boomers fans in the crowd."
The Boomers now move on to their Home Opener on Saturday at 3pm at the State Basketball Centre. Tickets and memberships are selling fast. Go to 
www.trybooking.com/BOOMERS
 to get yours.
NEXT: Deakin Melbourne Boomers vs Townsville Fire
WHEN: Saturday October 7
TIME: 3pm tip-off
WHERE: State Basketball Centre