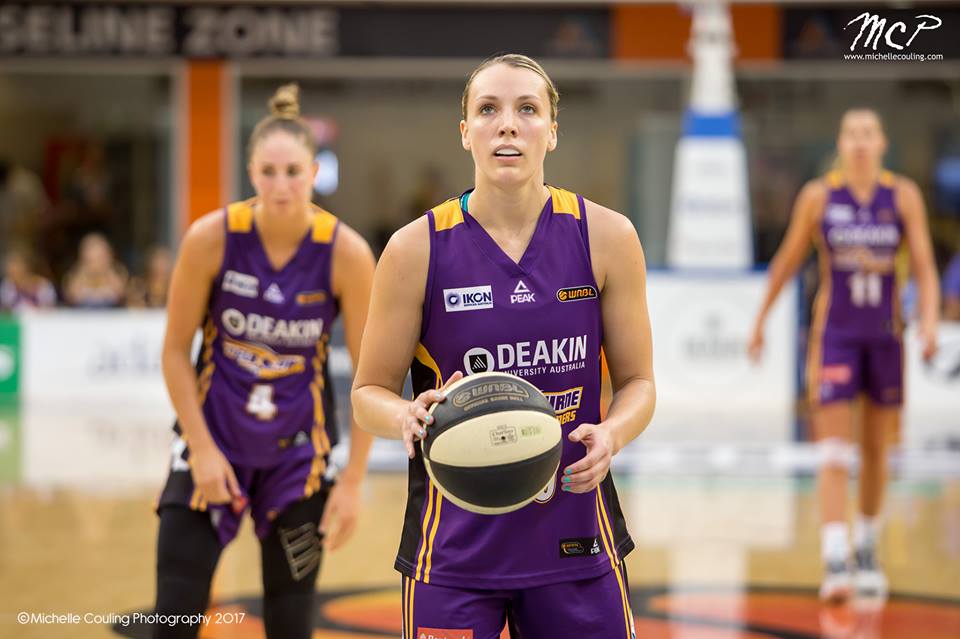 September 16, 2017 | Melbourne Boomers news
The Deakin Melbourne Boomers have completed a 79-75 pre-season win against Dandenong Rangers at Kilsyth Basketball Stadium.
The Rangers raced to an early 11-2 lead, but once the Boomers settled the tide started to turn and by half-time Melbourne led 46-42. From that point they didn't look back.
Bec Cole (19pts, 8rbs, 5ast), Ash Grant (18pts) and Maddie Garrick (17pts) topped the scoreboard for the Boomers, with Jenna O'Hea (12pts, 7rbs) and Kalani Purcell (9pts, 10rbs) also figuring prominently.
After the game the Boomers stayed on court to meet plenty of young fans, with Liz Cambage again being swamped by supporters, while Maddie Garrick (pictured) proved very popular following her recent stint playing for the Kilsyth Cobras in the SEABL.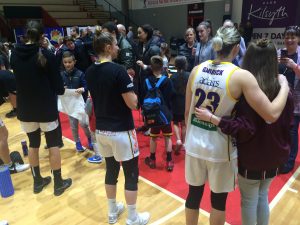 Next up for the Boomers is a trip to Ballarat for games against Bendigo (Friday Sept 22 @ 7:30pm) and the Centre of Excellence (Saturday Sept 23 @ 3pm).
To join the Boomers Family, purchase a membership today @ www.boomersmemberships.com.au