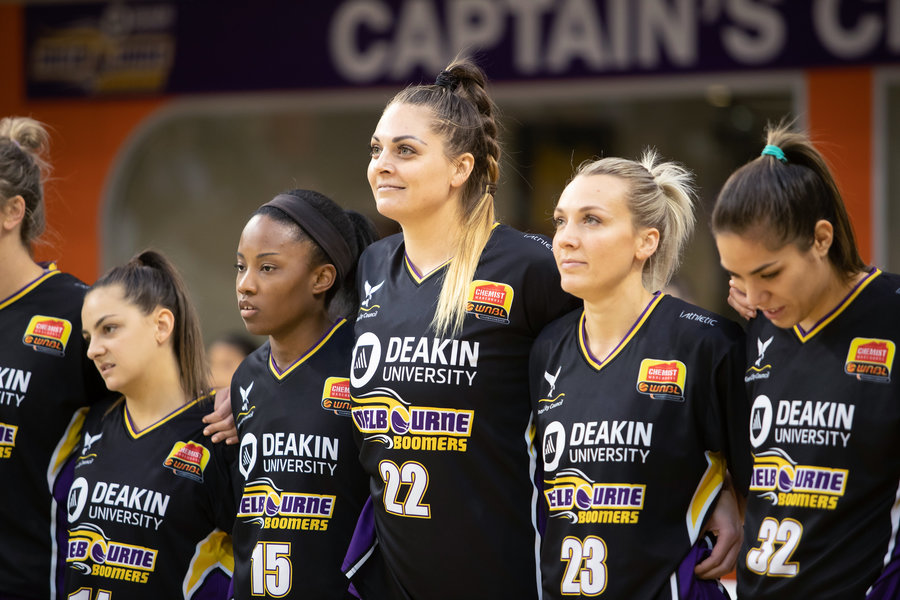 September 2, 2019 | Melbourne Boomers news
The Deakin Melbourne Boomers have four preseason games in the lead-up to the 2019/20 WNBL season competing against an NBL1 AllStars team, the women's Chinese National team who are currently ranked 7th in the world, the Bendigo Spirit and the new Southside Flyers WNBL team.
With seven returning players – Lindsay Allen, Cayla George, Ezi Magbegor, Maddie Garrick, Chelsea D'Angelo, Kalani Purcell and Monique Conti and four new faces – Penina Davidson, Toni Farnworth, Stella Beck and Sophie Cunningham, there couldn't be a better time to grab your membership and show your support.
Boomers 2019/20 season is going to be one you won't want to miss!
Pre season tickets can be found here. Tickets for the WNBL season will go on sale September 18.
It's Our Time.