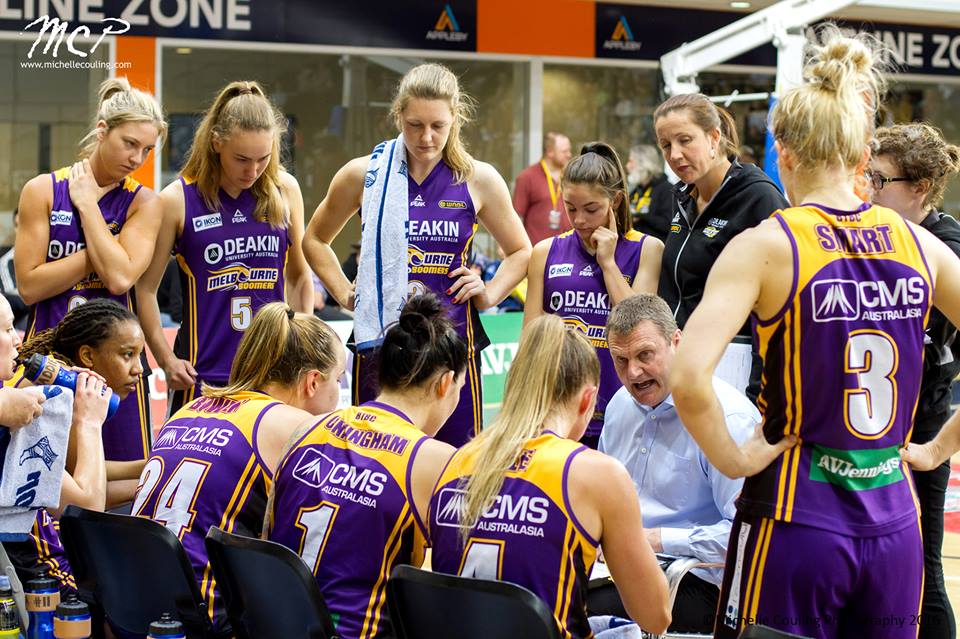 March 31, 2017 | Melbourne Boomers news
The WNBL's free agency period starts on Saturday April 1st with no less than 88 players from across eight clubs listed on the league's official FA list which, according to Boomers GM Justin Nelson, will make for a "productive and robust couple of months." "I'm not sure I can remember so many players being on the free agents list in previous seasons, so no doubt it will be a hectic time for clubs and players alike," said Nelson. For the Boomers it may not be so chaotic with six players having already been announced, the most of any WNBL club to date, and at least a further two announcements coming up. "The last six to eight weeks have been very productive for our front office and recruiting staff," said Nelson, adding "I don't think we've had a day go by where Guy (Molloy), Lauren (Jackson) and I haven't caught up to talk about players." "That hard work has positioned us well, but we still have a couple of spots to fill and like all clubs we will now look at who is available, including some of the players who were with us last season, but currently sit as free agents." "I don't envisage us being as active as other clubs during this period, but we'll certainly do our due diligence and see if there is a player or two that fits the line-up we are assembling."
Deakin Melbourne Boomers Roster
Signed for 2017/18 - Bec Ott, Jenna O'Hea, Monique Conti, Britt Smart, Bec Cole, Maddie Garrick. Free Agents - Chante Black, Kelly Bowen, Kasey Burton, Jess Bygate, Tegan Cunningham, Kalisha Keane, Alice Kunek, Olivia Thompson, Elyse Penaluna. "We have a couple more announcements still to come and a little bit or work to do as we finalise our roster for next season," said Nelson. "It's a stark contrast to this time last year when we sat out of free agency and didn't start signing players until July, so it does feel good to be more prepared and settled this time around." The Boomers also confirmed today that season 2017/18 memberships would go on sale to the general public from Thursday April 20.