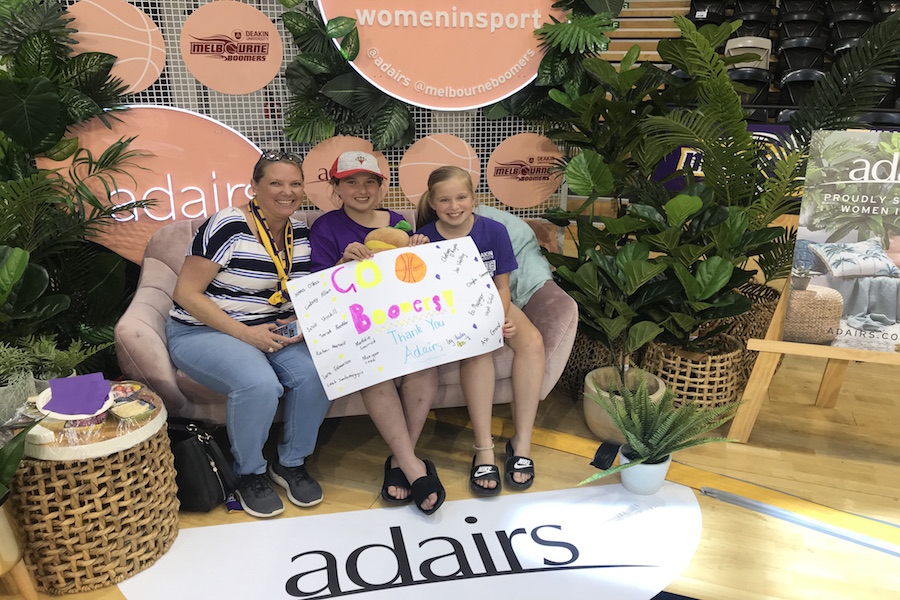 December 3, 2018 | Melbourne Boomers news
THE DEAKIN MELBOURNE BOOMERS are calling on girls and women this week to attend this Saturday's (Dec 8 at 3pm) game against Sydney and to make it a Girls Day Out, asking everyone to also invite someone close to them.
The Boomers want to see Mums, Daughters, Sisters, Grandmas, Aunties, Best Friends, Girlfriends and Teammates, even your Neighbours – invite a special girl or woman in your life and come and enjoy a great afternoon of entertainment.
Got a special girl or woman in your life you should be inviting? Reserved Seats now available to purchase HERE.
"I love the theme, the chance for girls to come together and enjoy a day with all of us will be a lot of fun," said Boomers forward Kalani Purcell.
"It's a great chance for everyone to invite other family members and friends. I've already invited a few of my girlfriends to come along and cheer the team on. They can't wait!"
The theme is another creation by Boomers GM Justin Nelson and his front office team and comes on the back of last week's Dads & Daughters Day.
"The Chemist Warehouse WNBL is one of the very best basketball leagues for women in the world, and when you couple that together with how many girls play the game here in Melbourne we wanted to create a basketball experience for all the girls and women," said Nelson.
"And building that experience starts with an invitation. For all the girls and women already connected to the Boomers, we want them to invite a special girl or woman in their life. This game is their chance to come and have some fun together."
Girls Day Out is proudly being presented by Adairs.
WHAT: Girls Day Out
WHO: Deakin Melbourne Boomers vs Sydney Uni Flames
PRESENTING PARTNER: Adairs
WHEN: Saturday December 8
TIME: 3pm tip-off
WHERE: State Basketball Centre, Wantirna South
PARKING: Is free at the State Basketball Centre
TICKETS: General Admission at the door or Reserved Seating can be purchased online HERE.