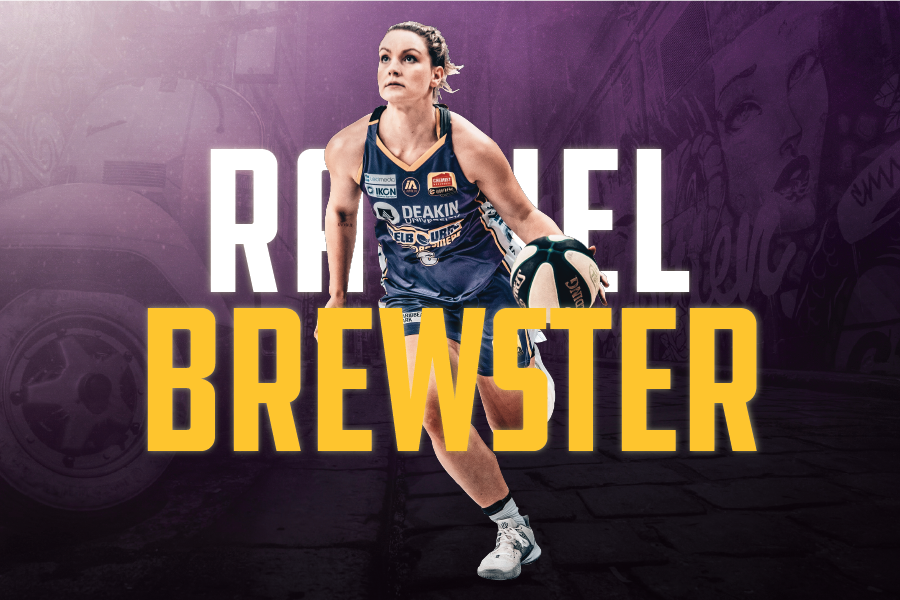 July 30, 2020 | Melbourne Boomers news
Rachel Brewster is returning to the Deakin Melbourne Boomers as a Development Player for her second season in 2020/21.
The Utah State University graduate and Nunawading NBL1 sharpshooter is looking forward to the season ahead, knowing what to expect this time around.
"Stepping up to the WNBL last season was a pretty big leap from where I was at in college. This year I think I'll be more comfortable, I just want to keep improving, learn as much as possible and gain more confidence at this level."
Brewster knows there's also plenty to be excited about from a team perspective.
"There's a lot to look forward to this season. We have the majority of the team returning, with the addition of some great new players, I'm really looking forward to building on what we achieved last season.
"The culture at the Boomers is something special and I'm very grateful to be a part of it so I'm just really excited to get to work and keep learning from some amazing players."
Looking back at this unusually challenging off-season, Brewster admits it's hard to come to terms with what it has meant for how little time she has spent on court.
"This off-season has been very challenging. With the cancellation of the NBL1 season, that means I haven't played more than 3 minutes of basketball in over a year which is a little unsettling."
Despite this, Brewster has been determined to make the best of the situation.
"It's been difficult without access to stadiums or gyms, but I know there's a lot of people that are really struggling and doing it tough.
"I've just had to get a little creative, I've had a lot of time to improve on some things and learn new skills."
Off the court, Brewster loves spending time outdoors, cook and spend time with family and friends. She also holds a bachelor's degree in exercise science and has a passion for high performance/athlete development.
We can't wait to see Rachel back in purple for the Boomers!
Don't miss out on seeing Rachel play this season – register your interest to become a member today!