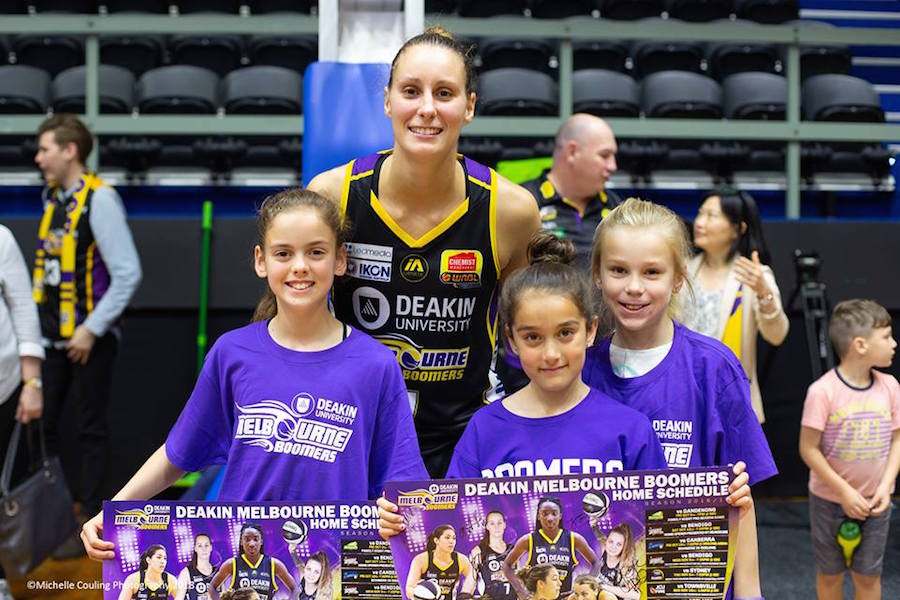 October 26, 2018 | Melbourne Boomers news
Just a week following a 7pt loss in Geelong to the Canberra Capitals, the Deakin Melbourne Boomers bounced back to square the ledger via an 84-78 win at AIS Arena to start Round 3 of the 2018/19 Chemist Warehouse WNBL season.
Looking sharp from the outset, the Boomers held a 22-20 win after the opening 10 minutes on the back of some hot shooting by Steph Talbot (17pts) and strong inside support by Ezi Magbegor (15pts).
That advantage jumped to 10pts at the half following a strong 18-10 second period by Melbourne, the defensive pressure by the visitors a telling factor in the high-quality contest.
With Canberra's crowd urging their team to lift in the third it was instead the Boomers feeding off the energy and pushing the margin to as much as 19pts, winning the quarter 29-22 with Lindsay Allen (17pts), Cayla George (12pts) and Maddie Garrick (12pts) also enjoying solid games.
As expected the Caps came home strongly, attacking aggressively as they tried to claw their way back, helped in part by 40 visits to the charity stripe across the game where they converted 30 attempts.
Kia Nurse (29pts) continued her impressive start to the season with another strong showing.
The Boomers now sit at 2-2 and return to Melbourne where next round they will play away to Dandenong before returning to the State Basketball Centre on Cup Eve to meet Bendigo.
Deakin Melbourne Boomers 84 def UC Capitals 78
For the full box score, click HERE.