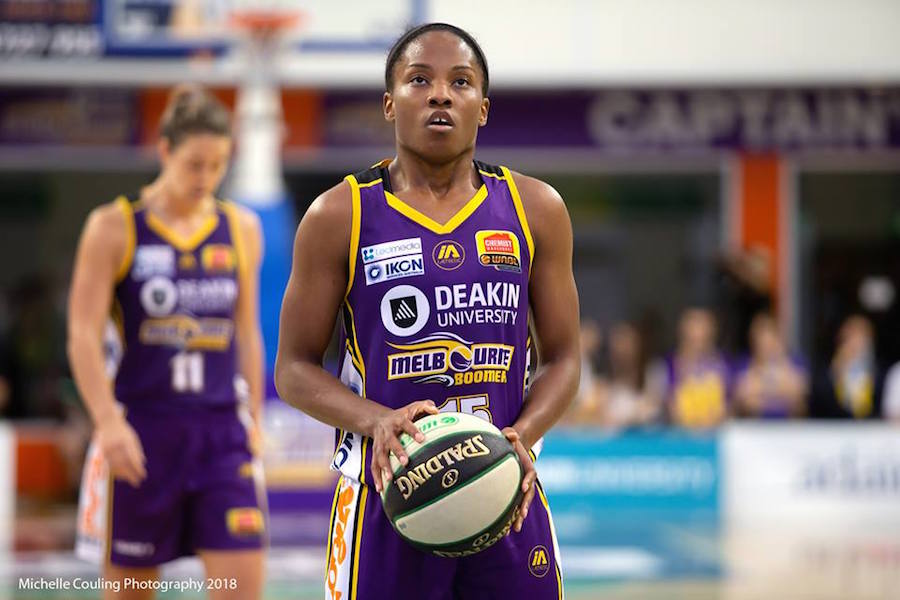 November 11, 2018 | Melbourne Boomers news
THE DEAKIN MELBOURNE BOOMERS have nailed a win over Townsville in the 2018/19 Chemist Warehouse WNBL season with a thrilling 8-point victory.
It was Melbourne's first win in Townsville in four years.
In what was a re-match of the 17/18 WNBL Grand Final, it was the Boomers who managed to steal the win this time in a passionate comeback that was too hot for the Fire.
Cayla George once again opened things up for the Boomers with a two-point jump shot before Maddie Garrick got on the scoreboard with a three-pointer. Lindsay Allen, Steph Talbot and Sarah Boothe also joined in, helping the Boomers stay in touch with the home team leading 20-19.
The Fire made an instant push in the second period, but it didn't take long for Garrick to respond with a series of made baskets.
As the lead constantly changed, the Fire got out to a 4-point advantage before Lindsay Allen started a hot streak, shooting 3-3 at the line to split an even quarter with the home team holding a 41-40 advantage.
The third period proved to be a real arm-wrestle, the Boomers getting out to a 5-point lead a couple of times, only to be dragged back in by Townsville. Despite a trio of baskets by Sarah Boothe, the Fire nailed some key baskets late in the period to maintain a narrow 59-56 lead going into the past quarter.
In the fourth it was Lindsay Allen continuing her blazing form, with a triple in the opening six seconds, followed by another trey just a minute later. Running with the momentum, Allen put on another four scores in the quarter, pushing the lead beyond reach of the Fire.
Game highs included Lindsay Allen arguably having her best game of the season with 29pts, last, 3stl and 4 treys, with Sarah Boothe (15pts) and Maddie Garrick (17pts) also having a solid impact.
The Boomers face another double-header in round 6, their third double in a row, starting with a trip to Perth on Friday, ahead of returning home to face Townsville again in the annual Purple Power game for Maddie Riewoldt's Vision at 1pm on Sunday (Nov 18).
Tickets to Sunday's game are on sale now – click HERE.