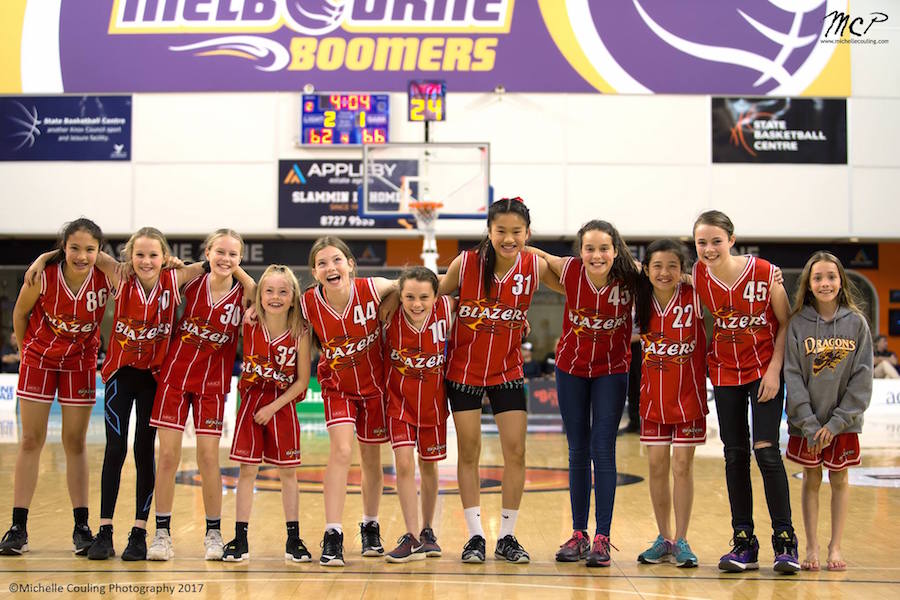 June 22, 2018 | Melbourne Boomers news
The Deakin Melbourne Boomers have reached a new grassroots partnership milestone, signing their 40th basketball club/association partner.
The partnership program is about to enter its fourth season and has quickly grown from humble beginnings to what is now an established connection to more than 125,000 registered basketball players across Melbourne and parts of regional Victoria.
The growth of the grassroots partnerships has helped drive spectator and membership numbers at the club, with last season's attendance averages surging past 2,200 per game and membership topping 1,300.
According to Boomers GM Justin Nelson, the best is yet to come.
"The support shown to us by grassroots basketball across the metropolitan Melbourne and into regional areas like Geelong and the Latrobe Valley is incredible. We are well on our way to 50 club and association partners, which is a fantastic sign of support for girls and women in basketball," said Nelson.
"The grassroots community wants to be connected to elite level women's basketball, and that's a great thing for our sport.
"We're proud to represent our city and to have a largely homegrown team, but we can't do it without the support of our clubs and associations. We are extremely thankful for their passion and commitment," Nelson added.
This year's grassroots partnership program has also attracted corporate support, with long-term Boomers tape and medical supplier Victor Sports backing it for at least the next two years.
"Victor Sports has a long and proud association with the Boomers and we highly value the work they do at the grassroots level. They genuinely value that connection, as do we within our business," said Andrew Schenker from Victor Sports.
"Our tape and medical supplies are used across all levels of basketball and we are very proud of that. It's important to know today's and tomorrow's stars, along with all the casual players running up and down the courts are being looked after with quality products."
For basketball clubs/associations looking to get involved with the Deakin Melbourne Boomers, you can receive partnership details from Alison Cody – alison@melbourneboomers.com.au