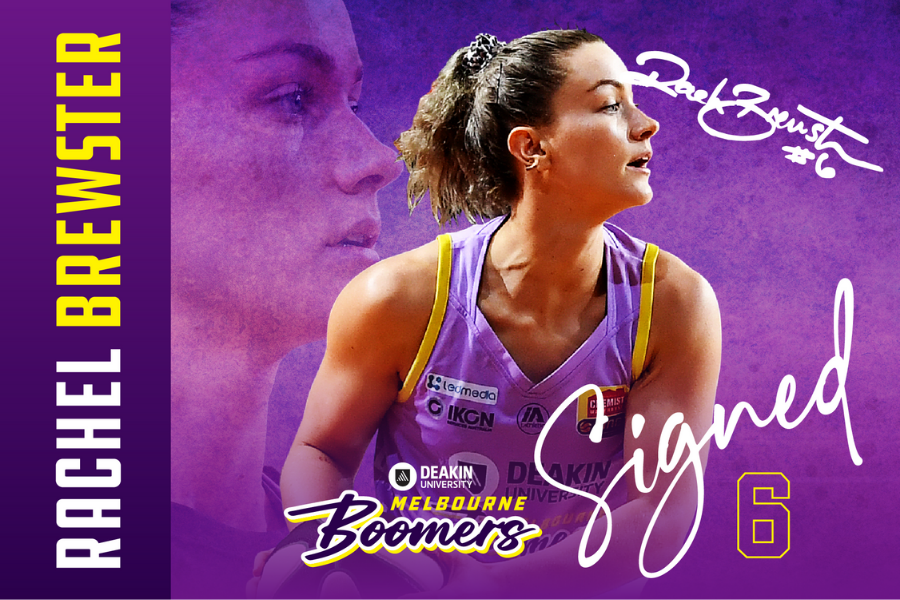 June 28, 2021 | Melbourne Boomers news
Rachel Brewster is returning to the Deakin Melbourne Boomers for her third season in 2021/22.
The Utah State University graduate and Nunawading NBL1 sharpshooter has gone from strength to strength and is  set for a breakout season in WNBL21/22.
After some match winning performances during the NBL1 season, Brewster is looking forward to bringing her strong form to the Boomers.
"I'm really excited about the playing group we have and I'm looking forward to building on our past successes and realising the goals we've set for ourselves."
"The Boomers organisation is such an enjoyable community to be a part of."
"Our board, admin staff and coaches are all extremely dedicated people who care about us, not only as professional athletes, but as people and put our best interests at the forefront," says Brewster.
After a hub season in Queensland, Brewster is excited to back in front of the passionate Boomers home crowd.
"The hub season was a difficult one and I can't wait to be able to play at home in front of our fan base."
"The atmosphere we have at home, being able to meet and interact with our fans is something I'm really looking forward to again."
Brewster's dedication and hard work as a Development Player for the past two seasons has paid off in spades, this season earning herself a full professional contract. Something to be extremely proud of.
"This will be my third season with the Boomers. It's a great feeling to be a part of the playing group."
"I'm just really grateful that I've had the opportunity to learn and develop alongside incredible players and continue to do so with the Boomers."
"I can't thank the coaching staff enough for their patience and belief in me."
Off the court, Brewster holds a bachelor's degree in exercise science and has a passion for high performance/athlete development – completing a traineeship under Durham McInnes (part of the Boomer's High Performance team) at Core Advantage.
Brewster joins Ezi Magbegor, Cayla George, Tess Madgen, Penina Davidson, Lindsay Allen, Lou Brown, and Lily Scanlon, as the eighth Boomer announced for season 2021/22 – further bolstering a high-quality line up.
Don't miss out on seeing Rachel play this season – join us for the journey by registering your interest in a Boomers membership, and to hear all the latest news join our mailing list here!