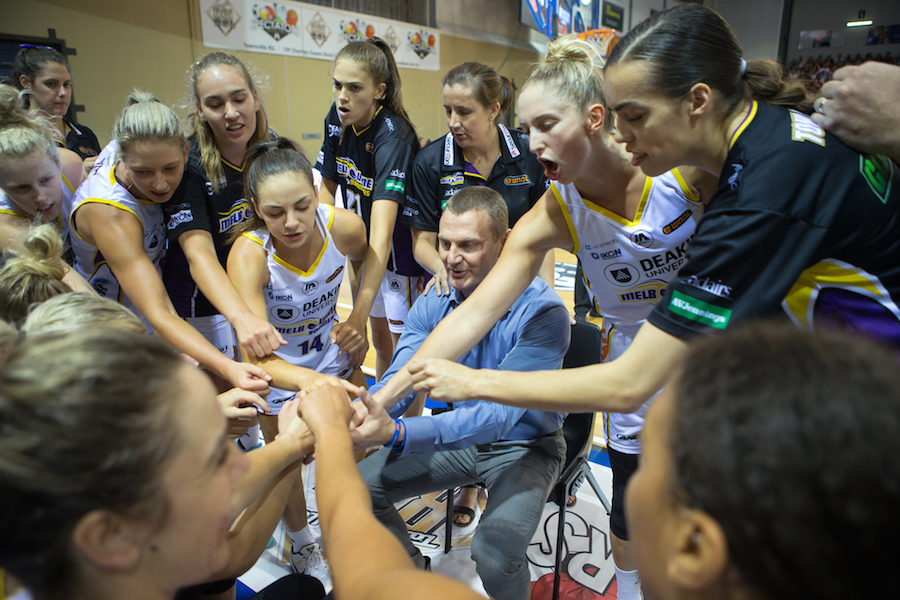 February 12, 2018 | Melbourne Boomers news
The New Zealand Tall Ferns will have one of Australia's leading coaches at the helm as they prepare for the Commonwealth Games, with the appointment of Deakin Melbourne Boomers' Guy Molloy as the national team's Head Coach.
Molloy worked with the New Zealand women's basketball team last year as a mentor to the players and coaching staff.
Basketball New Zealand's High Performance Manager, Leonard King, says Molloy was the outstanding candidate after a process undertaken over the past three months.
"Guy's experience and record shone through. He's a coach with proven results that the players know and respect. We are thrilled Guy has accepted the National Team Head Coach position and look forward to working with him as we build our women's programme into a world class operation," said King.
Molloy said he was looking forward to the challenge, with the Commonwealth Games less than two months away.
"It is a great honour to be named the Head Coach of the Tall Ferns. Last year, I saw first-hand how dedicated and hard-working the Tall Ferns players and staff were. They competed fiercely every day, whether it was a training session or a FIBA match," said Molloy.
"In my stewardship as coach, I hope to do several things: get to know the basketball community of New Zealand, tap into the culture of New Zealand basketball and drive their ethos of team-first basketball, and then use my experience to increase the skills and standards of the playing list. The mission is to develop the New Zealand team into one of the  top teams in the FIBA Asia qualification zone."
"I would like to thank the key people involved at both Basketball New Zealand and the Deakin Melbourne Boomers for their collaboration in making this appointment happen."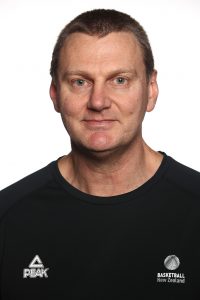 Molloy is a six-time WNBL finalist, two-time coach of the year. At a national level Molloy was Assistant Coach with the Australian Opals between 1990 and 1994.
In men's basketball, Guy coached the fledgling Cairns Taipans in the Australian NBL from 2000 to 2005 where he led the club to their maiden finals appearance in 2004. He was assistant coach on four NBL grand final teams from 1997-2000, and a South Dragons ANBL championship team in 2008-2009.
Molloy also led the Australian Under 17 men's team to a silver medal at the junior FIBA World Cup in 2012, and the Australian Under 21 men's team to the FIBA World Cup semi-finals in 2004. Molloy was also a three-time Under 18 national championship coach with Victoria.
"Everyone at the Deakin Melbourne Boomers is thrilled with this appointment, the Tall Ferns have secured an outstanding coach," said Boomers General Manager, Justin Nelson.
"We look forward to working with New Zealand Basketball and supporting Guy in his role with the Tall Ferns, which we strongly believe will complement his role with us here at the Boomers."