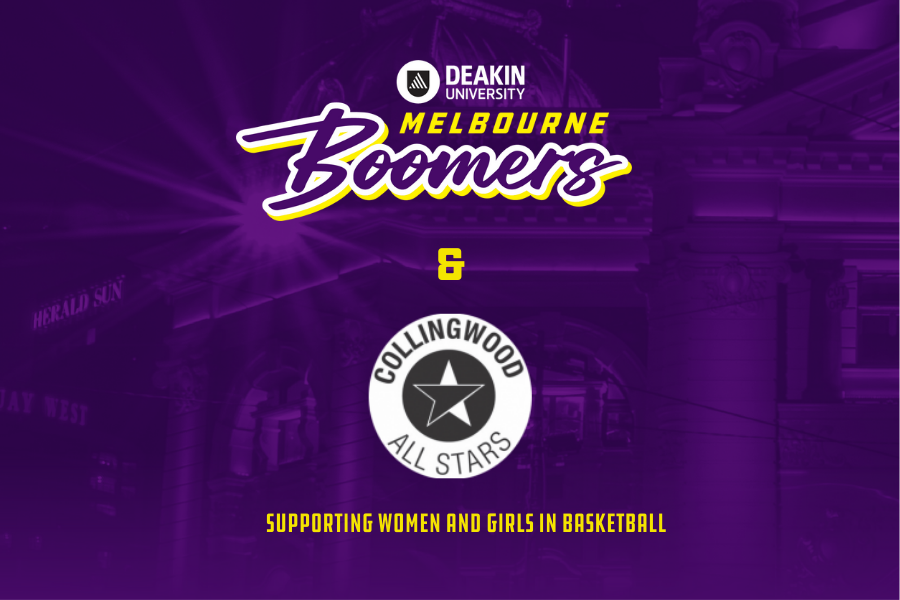 November 8, 2021 | Melbourne Boomers news
The Deakin Melbourne Boomers are pleased to announce a partnership with Collingwood All Stars Basketball, designed to collectively encourage more female participation in basketball, including playing, coaching and officiating.
Boomers and WNBA Indiana Fever Star, Tiffany Mitchell, will work closely with Collingwood All Stars throughout the WNBL 21-22 season, doing some coaching, and getting involved with the junior program.
Collingwood All Stars Basketball is a not-for-profit community-based basketball club which offers young and older players in the inner north of Melbourne the opportunity to participate in a variety of competitions and programs.
With a strong community focus and with essential support from many volunteers, Collingwood All Stars has been recognised by sporting and government bodies for its inclusion and multiculturalism.
For juniors, they offer opportunities to learn and develop basketball skills in beginner programs, to play in competition on Saturdays as part of the Eastern Districts Junior Basketball Association, and for those who wish to further challenge themselves to play at representative level on Friday nights.
They also have an Access All Abilities program for players with a disability, and offer holiday programs during the Easter, July and September school holidays.
Want to get involved at Collingwood All Stars Basketball? Whether you're starting out or hoping to take the next step in your basketball dreams, Collingwood All Stars is welcome to all.
Head on over to their website for more details.
Collingwood General Manager, Allison Bogle, on what makes Collingwood All Stars Basketball special:
"At Collingwood, we welcome everyone to our family; our values of participation and inclusion run deep. Not only do we support our players on-court basketball development, but we design programs for our youth that support their development of important life skills that go beyond the sport"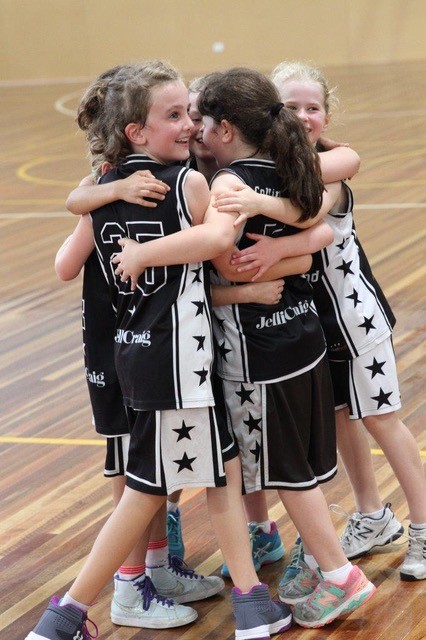 "We are looking forward to joining with the Melbourne Boomers this season and are excited about this wonderful opportunity to connect our Collingwood junior girls and boys with such strong and talented role models.  This partnership is an important step for the Collingwood All Stars as we keep the spotlight on increasing female participation throughout our association.
"After such a long break, it's time for our players to get back together with their teammates, play the game they love with the added excitement of cheering on the Melbourne Boomers for the 2021/22 WNBL season"
Boomers General Manager, Christy Collier-Hill, is thrilled to be partnering with Collingwood.
"Collingwood Basketball provide a genuinely all-inclusive opportunity for kids and adults to play basketball. On top of that, we're obviously very supportive of their focus on women in basketball and will be working with them to help evolve this strategy.
As a community focused Club, we feel the ability to work with Collingwood in this space will really allow both Clubs to have a greater impact.
We're really excited about this partnership and opportunity, and look forward to working with Allison, Manny and the team."
This year there are 11 membership options to support the Boomers – something for everyone. So jump on and get involved.