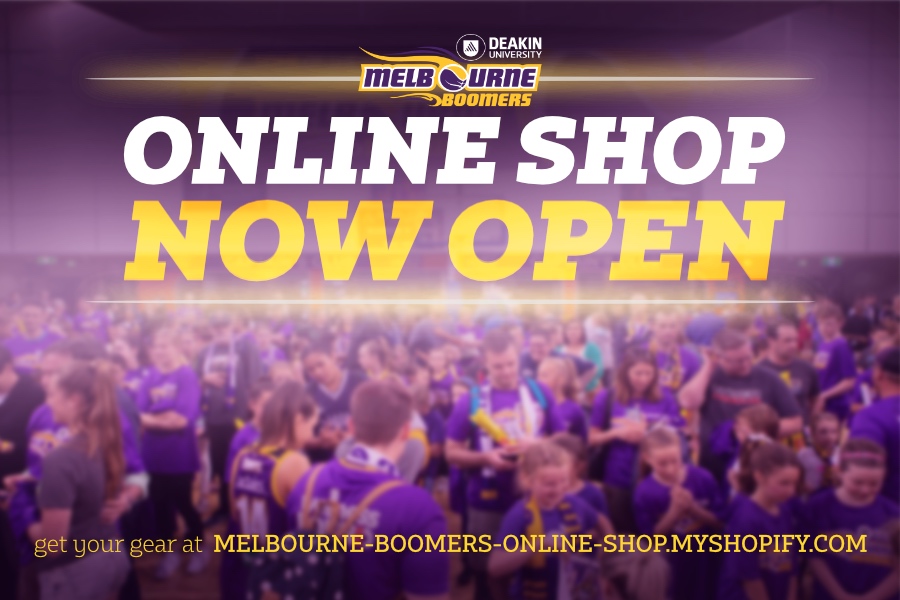 November 1, 2018 | Melbourne Boomers news
Already cemented as a leader in Australian women's basketball when it comes to creating and selling team and player merchandise, the Deakin Melbourne Boomers have now opened an online store.
A visit to a Boomers game is always enriched with a trip to Merchandise Alley where everything for mini-basketballs, team posters and players singlets through to hoodies and lots of t-shirts are always popular amongst fans.
All gear sold via the ONLINE STORE is official Boomers gear and will be promptly delivered straight to you.
"We already sell lot of gear at our home games, especially t-shirts and player singlets, so moving into a space that provides the chance for people to shop for their favourite Boomers gear all year round is a great step," said Boomers GM Justin Nelson.
"Over the last few years we have made a strong effort to make sure our members and fans can purchase and wear the Boomers brand with pride. It's great to see everyone proudly showing that connection to their team, so to take our merchandise online is a nice addition."
Visit the Boomers ONLINE STORE HERE.
"Best of all, whenever you buy official team gear directly from the club you are supporting the club, and that's a really important part of building the Boomers brand and our position in Australian sport."