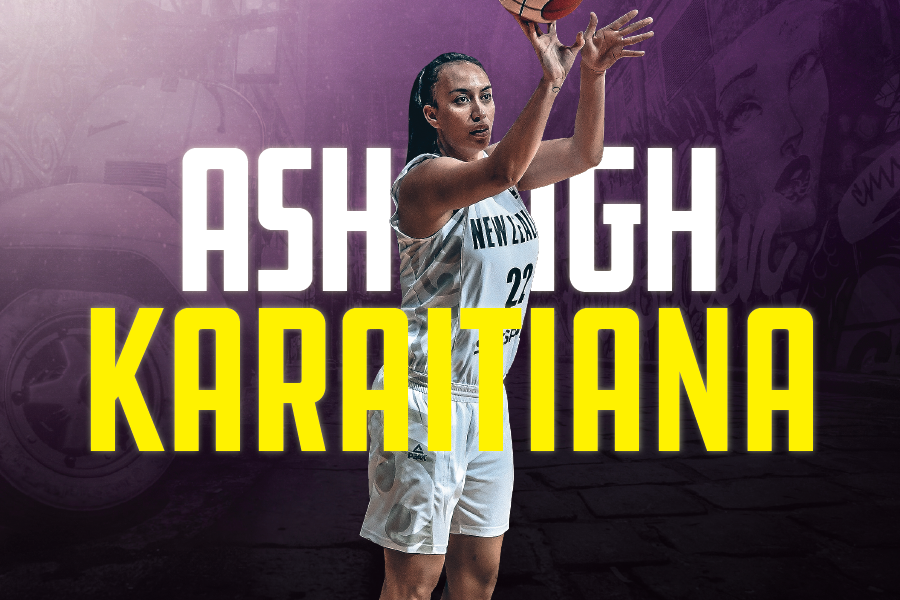 October 22, 2020 | Melbourne Boomers news
The Deakin Melbourne Boomers are thrilled to have a fresh new signing in, Ashleigh Karaitiana, for this 2020 Chemist Warehouse WNBL Season.
The New Zealand Tall Fern and past Bendigo Spirit player admits a couple of key factors swayed her decision to join the Boomers.
"I absolutely love Guy as a coach, so when I received a call from him, it was a no brainer for me.
"I've heard so many great things about the team culture and am really looking forward to being part of it. I also love the colour purple!"
Besides the obvious goal on everyone's mind to walk away with a championship, Karaitiana wants nothing more to prove that women can do anything!
As mother to 17-month-old daughter, Kalea, the Boomers have fully supported Karaitiana's return to the WNBL – Kalea travelling with the team this season.
"Coming back to the WNBL after having a baby and being able to still compete at this level, as well as on the international floor with the Tall Ferns, is a massive achievement.
Even though a path to success sometimes may have to change and adapt to reach a goal, Karaitiana is determined to set an example.
"My hope is to show other women/athletes that it is possible to continue living your dream."
On the condensed hub-style season, Karaitiana is happy that the league is able to take to the court. She admits, "We are all going to face adversity and challenges but at the end of the day, I'm grateful that we can all come together and be back on the floor playing the game that we all love!"
Karaitiana's off-season hasn't been straight-forward, but living in Queensland has meant she's been able to compete in the Queensland State League (QSL) for RedCity Roar.
Not long before she'd had to return to Australia when New Zealand National Basketball League (NZNBL) season was cancelled due to COVID-19.
"I was initially going to play in the NZNBL this year to help promote basketball in New Zealand. It wasn't long before season was cancelled, and I immediately came back to Brisbane.
"In saying that, I think I've been pretty lucky living in QLD. Having the luxury to go out and do somewhat normal things have been great including still being able to play basketball during the off-season."
Karaitiana's favourite things to do in her spare time include spending time with family.
"Kalea challenges Matt and I to be better every single day. You'll usually find us in the swimming pool, at the park, or on the couch watching some Disney movies.
"Sometimes we manage to plan a sneaky date night when my parents can watch Kalea too."
We are super excited to have Ashleigh pull on the purple and help us bring the boom!
Don't miss out on seeing Ashleigh play this season – become a member today!