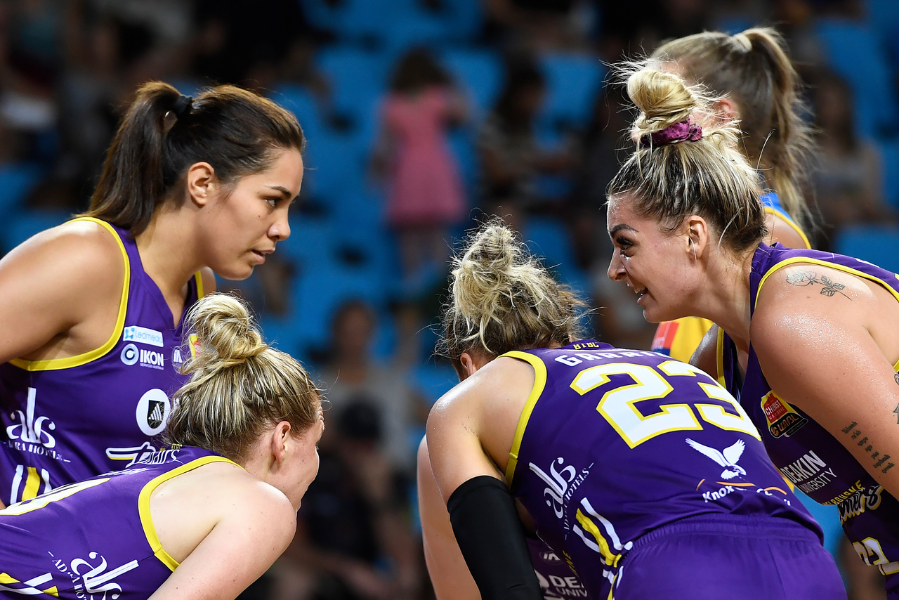 December 17, 2020 | Melbourne Boomers news
After a strong outing against the UC Capitals in the Semi-Final last night, we are locked in to face off against local side, JCU Townsville Fire, tomorrow night in the WNBL20 Preliminary Final.
A win will see us head into the Grand Final on Sunday against cross-town rivals, the Jayco Southside Flyers.
We've matched up against the Fire twice already this WNBL20 Season, having been unable to defeat them either time, going down by 12 points and six points respectively.
The Fire, who finished second on the WNBL20 Ladder, have had some strong individual performances throughout the season from their roster. Lauren Nicholson, who polled third in the Suzy Batkovic Most Valuable Player medal and was listed in the All WNBL First Team at this week's End of Season Awards, has been dominant in both performances against us, whilst Shyla Heal (Betty Watson Australian Youth Player of the Year and All WNBL Second Team) and Zitina Aokuso (Sixth Woman of the Year) will also prove pivotal for the Fire.
"I think we've played pretty good defence against Townsville, it's just our offence that has let us down the last couple of times," says Boomers star and former Townsville Fire player, Tess Madgen. "When they mix up the defence we need to keep playing our Boomers brand of basketball and I think we'll be fine."
We will head into this game with a lot of confidence off the back of a great win against the Caps in which our defence was superb, and which saw four of our players score in double digits (Magbegor 20, Garrick 15, Madgen 13, Wright 13).
Like the Fire, we also had several players recognised for standout seasons at the WNBL End of Season Awards. Young star Ezi Magbegor (All WNBL Second Team and fourth place MVP), put together a fantastic performance at both ends of the court last night with 20 points, 11 rebounds and four blocks, and will be looking to continue to her dominance against the Fire. Cayla George (All WNBL First Team) and Tess Madgen (All WNBL Second Team) will also be looking to play a big role in the Prelim along with fellow starters Maddie Garrick and Ashleigh Karaitiana. Our deep roster is set to be very influential come tomorrow's final, with the likes of Stella Beck, Kalani Purcell and Izzy Wright also having very strong and consistent performances throughout the season.
The Prelim Final will take place tomorrow night at Townsville Stadium, with a 6pm AEST tip-off.
Preliminary Final
JCU Townsville Fire vs Deakin Melbourne Boomers
Friday 18th December
Townsville Stadium
Tip off: 6:00pm AEST | 7:00pm AEDT
Watch it live on Foxtel, Kayo Sports and ABC iview (replay on ABC Main Channel)