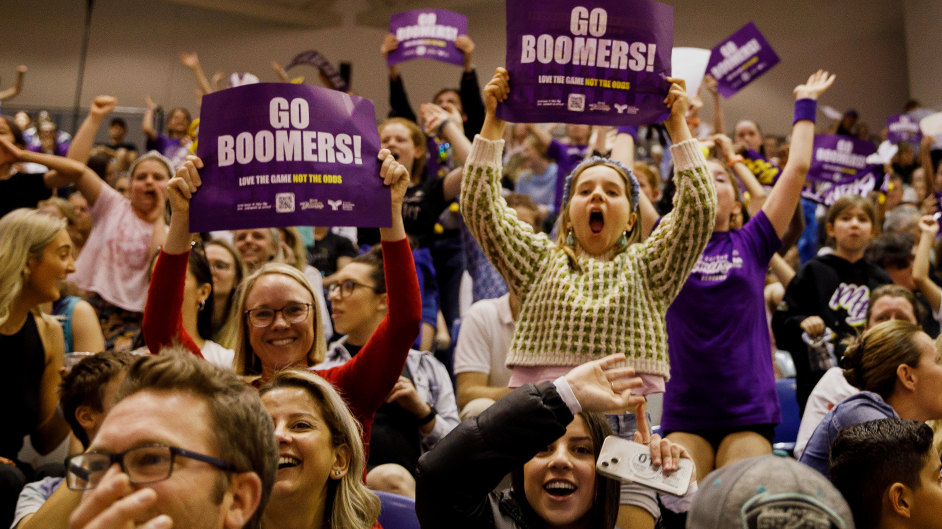 July 12, 2023 | Melbourne Boomers news
The 2023-24 Cygnett WNBL Season is under four months away, and with Free Agency entering its final phase (more signings to announce soon), it's now time to reveal the season fixture.
Here are some dot points:
All 10 home games played at THE BOOM BOX (State Sports Centres – Parkville, next to Melbourne Zoo)
One bonus home game in Gippsland – our second-home
Two home games against our crosstown rivals – the Southside Flyers
Four consecutive home games throughout January to coincide with the school holidays
A New Year's Eve (but one day earlier) bash against Bendigo
LET SARA BE YOUR GUIDE
To spice things up, we enlisted the talents of Sara Blicavs, who took part in a scavenger hunt to find envelopes revealing all 10 of our home games for 23-24 (plus a bonus home-away-from-home 11th game!). So watch below, or skip ahead and read on for more info.
WELL… HERE IT IS… READ ON FOR A BREAKDOWN
TIP OFF & REST OF 2023
The Deakin Melbourne Boomers will begin our 23-24 campaign on the road, with our first three games away before returning for a three-game home-stand later in the month. November 1 sees things tip off with a Wednesday night clash against Adelaide (perfect for a night in front of the TV) before coming "home" to then only head all the way out to the State Basketball Centre to play the Southside Flyers three days later.
Sunday, November 12 is a date for the diary as we play the Sydney Flames, in what is sure to be an emotional game (for some).
The Boomers will then have a week to prepare for our home opener on Sunday, November 19 as we welcome the Bendigo Spirit to The Boom Box, and welcome all of you back for what has become a rowdy party and one of the best home game experiences and atmospheres in Melbourne!
The following Sunday is special as we play in Gippsland – our home-away-from-home and a community we have visited for a number of years now. The Gippsland Regional Indoor Sports Stadium (GRISS is more commonly used and we can't imagine why) in Traralgon will again be decked out in purple and gold for our second home game of the season.
Perth will dare to set foot in The Boom Box the following Sunday, but we will see the Lynx soon after when we board a plane bound for the west on December 7.
Another away game follows as we cross the country and see what Canberra has to offer, but then it's home-sweet-home for back-to-back games – Adelaide and Sydney to visit on December 17 and 20 respectively.
December 20 – circle it.
It's then wheels up as we jet north for our only trip to Townsville on December 23. Seven days later though, we get to host an all-Victorian New Year's party as Bendigo jump on the bus for a December 30 appointment at The Boom Box. Party poppers (clappers more likely) and dubs will be served.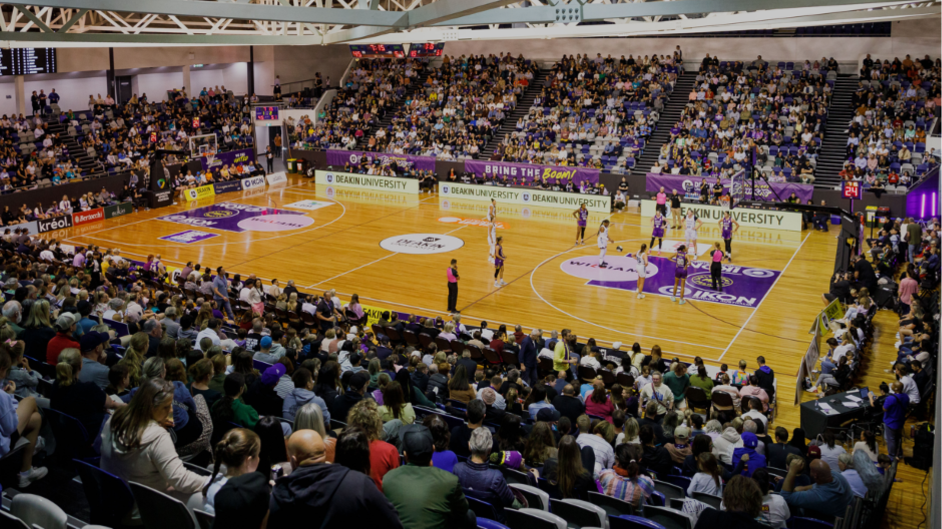 NEW YEAR, SAME ENERGY!
A home game against Southside will see us bring in 2024 in style on Jan 3, and perhaps help us forget 12 months ago when Sara Blicavs dropped 41 on us in the same game. For obvious reasons, this will not be repeated this season, and we're looking forward to a raucous Boom Box to help our Boomers get the win (and revenge).
The self-proclaimed "Hoops Capital of Australia" awaits us on January 7, as we make our second visit to Sydney and have something to say about this statement.
The Boomers then come back for a four-game home-stand between January 10 and 24 (yes, school holidays!) in which we face Townsville twice, Southside and Perth. A trip up the highway to Bendigo follows this crucial period of the season, but the promise of some well-earned R&R beckons as the 14-day FIBA window arrives from February 3 to 17.
Our squad will be rested, relaxed, rejuvenated, refreshed… re…ady to finish the season strong and charge towards Finals as we jump on a plane and head to Adelaide and Canberra for the last two remaining games of the 23-24 season, which concludes on February 24.
With the Deakin Melbourne Boomers making the Finals the previous six seasons, we're going to tempt fate and drop the dates for the Semi and Grand Final series (Feb 28-Mar 7 and Mar 10-16) but just leave it at that.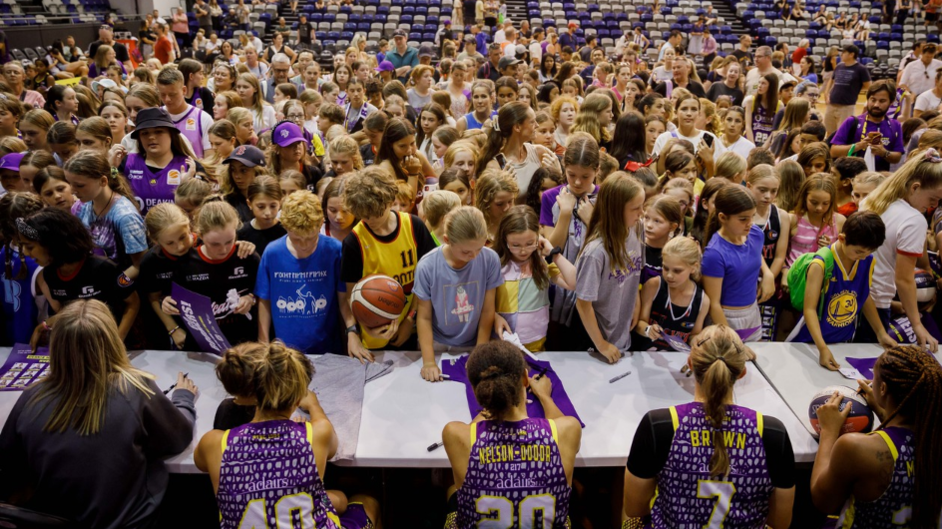 WHAT NOW?
So, where to from here? May we suggest:
Bookmark our fixture page on our website: https://wnbl.basketball/melbourne/fixture/
Sync our fixture with your calendar of choice (Gmail, Outlook, iCal, etc): https://ql.e-c.al/2KQ1pVk
Look out for more announcements this week, including our imports!
Keep your eyes peeled for an email on membership renewals if you were a member last season – one should be in your inbox as we speak.
Get ready for memberships going on-sale to the general public on July 28 if you've never been a member before.
We're excited and can't wait for November 1… but actually more November 19 so we can welcome you all back to The Boom Box and enjoy the atmosphere which only Boom Nation can bring!
Bring the Boom!
*Not on Myspace. Come on.