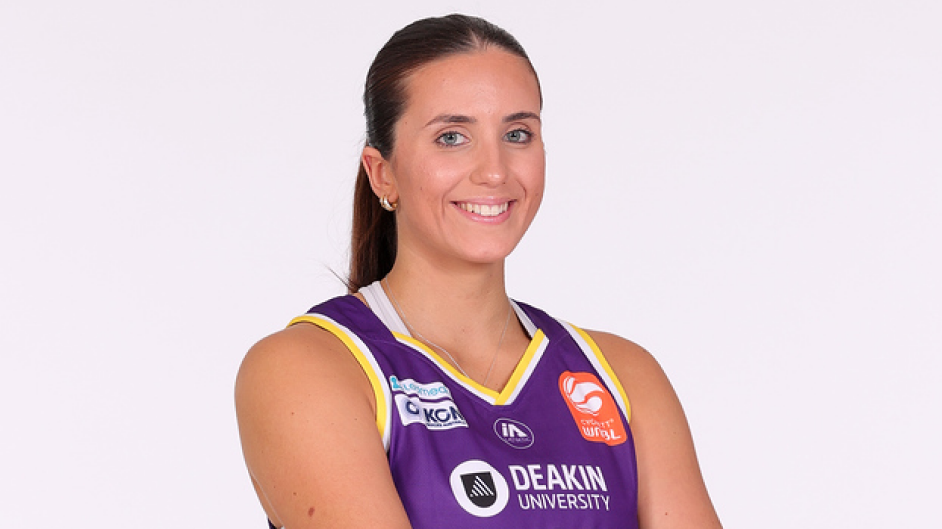 November 17, 2023 | Melbourne Boomers news
The Deakin Melbourne Boomers are proud to announce that Grace Graham has been promoted to a Development Player from a Training Player for the WNBL 2023/24 and 2024/25 seasons.
Grace joined the Boomers for the WNBL 2023/24 season as a Training Player, playing as a Guard and has been developing her skills in training sessions with the rest of the team.
Grace attended Box Hill Senior Secondary College from 2016 to 2021. She also represented Victoria Metro at the Under 20 Nationals in 2023.
Grace attended the University of Missouri-Kansas City playing for the UMKC Roos in the Summit League 2022-23 season.
She came from Keilor Thunder in the NBL1 League and has signed a two-year agreement with the Boomers, signed on as a Development Player.
Grace was thrilled to receive this opportunity and is "super grateful" for the chance to show off her hard work and dedication on the court.
"I'm honoured to train and compete alongside the best athletes in Australia every day."
Grace understands her skills also have room to improve and is "really excited to work with the awesome coaching staff" to continue to develop.
"I am excited to continue to grow my game under the coaching staff and forge my path into a roster spot in the future!"
Head Coach Chris Lucas said that Grace has made "tremendous progress" and is "an amazing teammate" and has "deservingly made her way to Development Player".
Grace will be at the Boomers Home Opener this Sunday, November 19 at the Boom Box (located next to the Melbourne Zoo) and for tickets, click here!