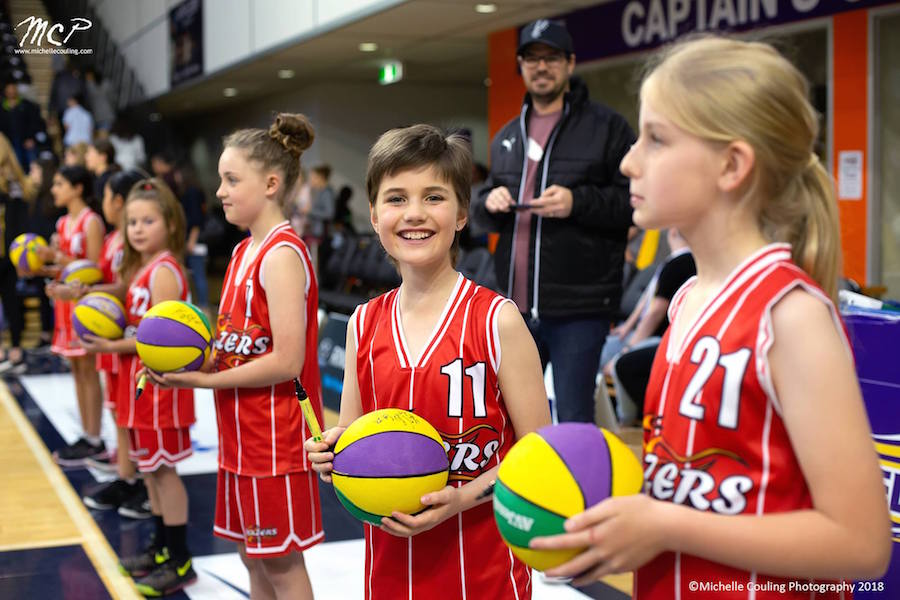 November 28, 2018 | Melbourne Boomers news
With crowds again averaging more than 2,000 at home games this season, the Deakin Melbourne Boomers' thriving connection with grassroots hoops across the basketball-mad city is at an all-time high.
With 81 grassroots basketball clubs and associations on board as official partners of the Boomers this season, the rise in young players, girls and boys, attending Boomers games has taken another significant step forward according to General Manager, Justin Nelson.
"Connecting with the kids is a massive focus for us and with Melbourne's grassroots basketball community embracing the Boomers we are seeing a real surge in the number of young players and fans coming to games," said Nelson.
"Last week's game on Sunday afternoon against Adelaide was a sea of kids, it was quite amazing to be a part of, especially when they all hit the floor for the conga line."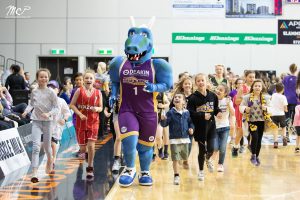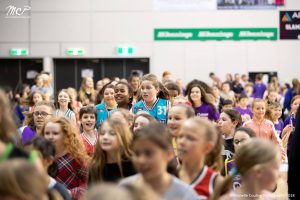 When quizzed about why the young fans can't get enough of the action on show at the State Basketball Centre, Nelson pointed to a few key attractions.
"We try and put on a show, a complete event where our number one priority is for the fans to come along and have a great time. The fans are our most important people, we live and breathe it and never lose sight of how important it is for them to go home buzzing," said Nelson.
"In particular I think the opportunity all the fans get to meet the players after the game is such a special touch that separates us from so many other sports.
"Last Sunday I saw Cayla George, one of Australia's very best players on a global stage, sitting out on court and still taking photos with young fans an hour after the game. Cayla must have spoken with hundreds of girls and boys during that hour.
"The players totally embrace the time they spend with the fans after the final buzzer. After such a big game they make sure every single fan, young or old, goes home feeling like they have just experienced a day or night out they will remember for a long time," Nelson added.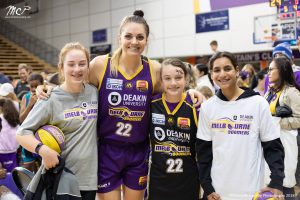 After a hectic travel schedule the Boomers are back at home for the next four weeks and will deliver a quartet of themes that emphasise the club's commitment to its passionate grassroots fan base.
Saturday Dec 1 (3pm) – Dads & Daughters Day vs Townsville
Saturday Dec 8 (3pm) – Girls Day Out vs Sydney
Sunday Dec 16 (3pm) – Volunteers Day vs Adelaide
Sunday Dec 23 (3pm) – Christmas Derby vs Dandenong
"Our themes are for the fans, we want them to feel engaged. At last week's Giveaway Sunday game there wouldn't have been too many people going home disappointed, the amount of fun we had giving stuff away was fantastic, plus the team scored a win. Everyone went home happy."