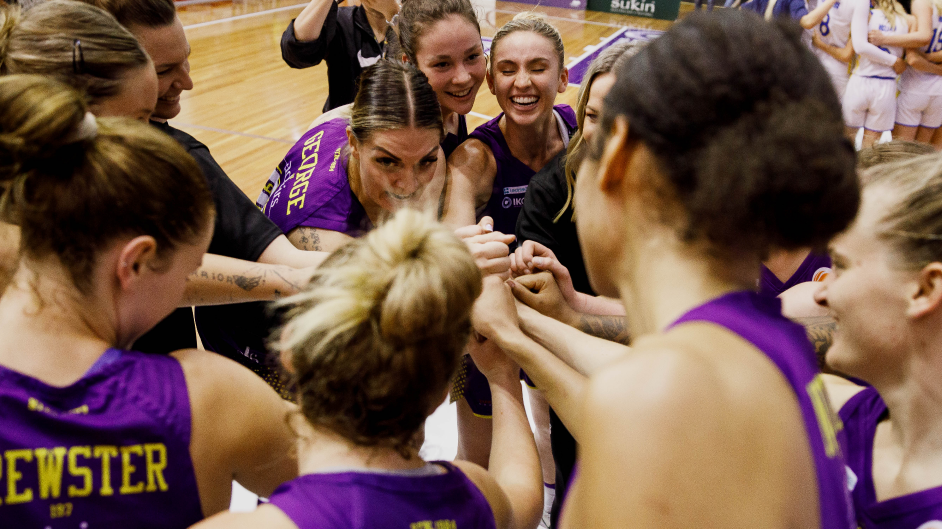 February 5, 2023 | Melbourne Boomers news

In a must-win clash, the Deakin Melbourne Boomers hosted the Bendigo Spirit at the Boom Box. Looking to turn around from their last two losses at home, the Boomers executed a crucial win to regain their top-of-the-ladder position winning, 115-72.
The Boomers set the tone of the game from the tip-off and played a fast-tempo game to get an early 6-0 start on the Spirit. Tiffany Mitchell started the game off strongly as she always does, and the Spirit had no answers for her. The Boomers looked to have bounced back from two disappointing losses and were playing their brand of basketball again.
The Boomers defensive pressure was far too strong for the Spirit and they began to blow their lead out. Penina Davidson and Miela Goodchild were strong off the bench for the Boomers, while Mitchell and Cayla George were starting to become hard to contain. The second quarter saw the Boomers new recruit Taylor Ortlepp score her first points in purple. The Boomers continued to play strong team basketball to lead the Spirit 55-30 at the half.
Goodchild kept the momentum from the first half going, starting the third with two triples. Everything continued to go the Boomers way with George, Kristy Wallace, Goodchild, and Olivia Nelson-Ododa all combining on the offensive end to chip away at the lead. It was left to the Boomers bench to finish the game and didn't they do it in style; Sophie Burrows came to play scoring 7 points in a matter of minutes.
The Boomers executed a strong game and their high shooting percentages (66% FG; 68% 3PT) proved to be the difference in comparison to the Spirit (36% FG; 43% 3PT). The Boomers will look to use the winning momentum to go into a run of 4 games on the road.
Cayla George was Player of the Game with 27 points shooting at 84% FG & 83% 3PT, 8 rebounds, and 5 assists; Kristy Wallace flew under the radar with a quiet 20 points; Olivia Nelson-Ododa and Tiffany Mitchell both finished with 14 points; and Miela Goodchild shot the lights out with 18 points, shooting 6-6 from beyond the arc.
The Melbourne Boomers head north to face the Townsville Fire in a top-of-the-ladder clash on Wednesday 15th February at 6.30pm AEDT. You can watch them live on ESPN.