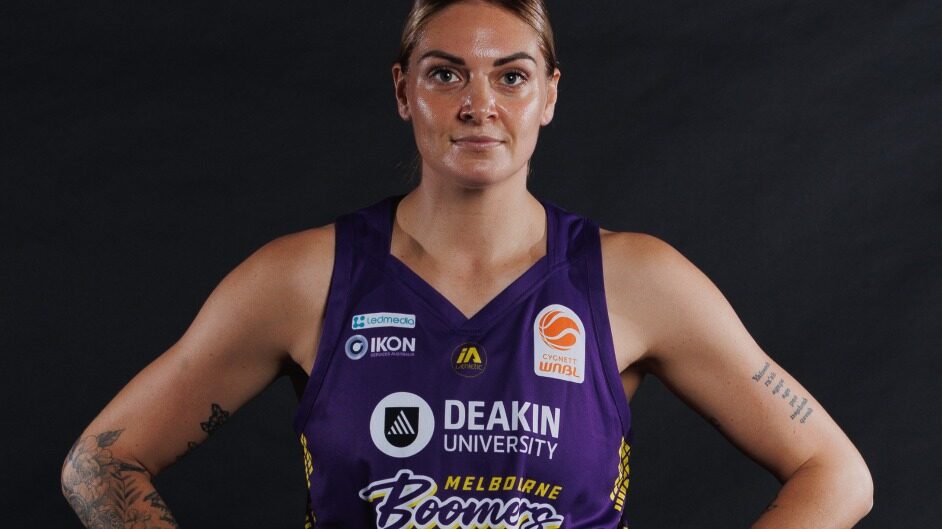 December 18, 2022 | Melbourne Boomers news

The Deakin Melbourne Boomers, playing less than 48 hours after Friday's win over the Sydney Flames, have come away with their sixth win of the season despite the absence of star, Tiffany Mitchell. They prevailed 89-64 over the Adelaide Lightning at Adelaide Arena.
The Boomers struggled to find their offence early, but it was Cayla George who finally got the team on the board with a two at the rim. Miela Goodchild showed no sign of nerves as she took the injured Mitchell's place in the starting line-up, scoring two first-quarter threes to keep the Boomers in-touch with the Lightning. The home team broke away to a 9-point lead, however, forcing Boomers Coach Chris Lucas to call an early timeout.
Late baskets by George, Murray and Wallace stemmed the tide, but Adelaide still went into the first break with a 23-20 lead.
The Lightning continued to crash the offensive glass, creating second-chance point opportunities while the Boomers struggled to finish shots. George provided a steadier with a key triple, and it was an Olivia Nelson-Ododa basket which gave the Boomers their first lead of the game mid-way through the second. The lead seesawed, however a third three by Goodchild gave the Boomers the momentum, and some strong baskets by Nelson-Ododa helped send the Boomers into half-time with a 45-40 lead.
Adelaide came out firing from three, making the first move in the third. George was aggressive early to keep the Lightning at arm's length as she went on her way to yet another double-double. Steady contributions from Nelson-Ododa and Mia Murray kept adding to the lead, which extended out to 13. Goodchild continued her hot shooting, putting in her fourth triple in as many attempts, and the lead ballooned to 24 at the final break thanks to some Kristy Wallace toughness when it mattered most.
Adelaide again had the better offensive start to the quarter, chipping away at the lead. Wallace continued her strong game and dropped her 20th point to demoralise the home team however, and teammate Nelson-Ododa earned a new WNBL career high in scoring with 18. Once Goodchild poured in her fifth three, it was clear there was no coming back for the Lightning as the Boomers ran away with it 89-64.
In a balanced effort from the Boomers, Wallace had 20 points, four rebounds and seven assists, George had 19, 13 and 8, and Nelson-Ododa contributed 20 points, 11 rebounds and two blocks. Miela Goodchild was 100% from three as she dropped 17.
The Deakin Melbourne Boomers fly home to face the Lightning again, this time on Thursday evening at the State Basketball Centre in Melbourne's basketball heartland. Tickets are available at ticketek.com.au.