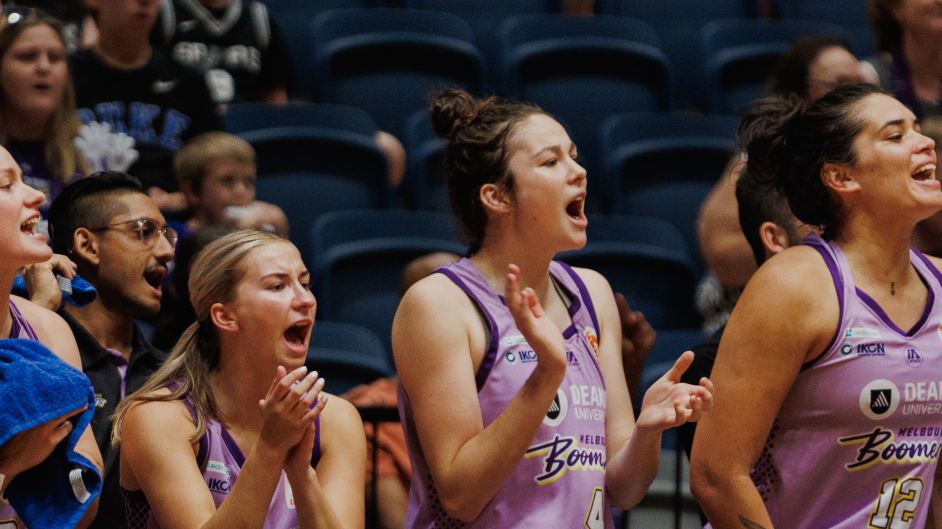 January 8, 2023 | Melbourne Boomers news

The Deakin Melbourne Boomers hit the road for the top-of-the-table clash against the Bendigo Spirit and came out on top, returning back down the highway with a win, 88-79.
The game started off with high energy with Kristy Wallace and Olivia Nelson-Ododa starting us off the Boomers with their first buckets. The Boomers hit the lead early in the quarter and started to set the tone for the game. Missed shots by the Boomers led to the Spirit getting on top late in the quarter. Despite holding Anneli Maley was held to 1 rebound and 1 steal, the Boomers trailed 28-24.
The second quarter started with Meila Goodchild coming off the bench with a bang and hitting a triple. The quarter started off quite physical with Wallace on the receiving end of an elbow from Alex Wilson. The Boomers started to gel and took the lead early in the second, 36-28 however, Kelsey Griffin and Alex Wilson combined and were hard to stop. The Spirit held a narrow lead at the half, 45-43.
Cayla George and Goodchild started the third off well, which was the start of a big quarter for George. The Boomers got out to another small lead however, silly decisions helped the Spirit keep in touch and narrow the Boomers lead. Alex Wilson continued to hurt on the offensive end and helped the spirit to a 7-0 run to take the lead, 66-65. Wallace had a massive quarter and added 13 points to her tally, to help the Boomers to a narrow lead going into the last, 72-71.
The start of the last was soured by Nelson-Ododa leaving the court with an ankle injury however, this didn't stop the momentum of the Boomers. Tiffany Mitchell continued to dominate, while Mia Murray turned back the clock with a huge three, to put the Boomers in front by 8 points. George had another strong quarter to help the Boomers to a win on the road, 88-79.
For the third week in a row, Kristy Wallace takes out Player of the Game with 23 points, 7 rebounds & 6 assists. Cayla George had another massive game and ended with a double-double: 20 points & 11 boards, plus added 6 assists to the stat sheet, and Tiffany Mitchell finished off strongly with 16 points & 6 rebounds.
The Melbourne Boomers hit the road next Saturday 14th January to take on the UC Capitals at Gippsland Regional Indoor Sports Stadium at 5pm AEDT. Tickets are available and selling fast, you can yours here. The game will be streamed live on 9NOW.