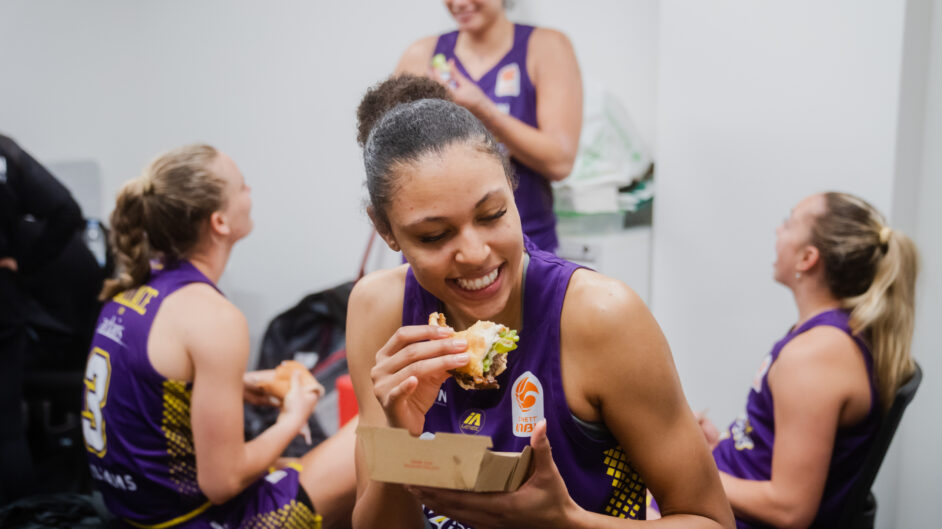 November 17, 2022 | Melbourne Boomers news
Humble but hungry is how WNBL Champions, the Deakin Melbourne Boomers, are approaching the hunt for back-to-back championships.  The new season has officially kicked off. Fuelling them on this journey and curbing their hunger, will be the healthy eating partner Grill'd.
"We're thrilled to welcome Grill'd back on board and looking forward to continuing a healthy partnership. The athletes always look forward to their Grill'd delivery throughout season training sessions and post-match re-fuelling" shared Boomers' Executive Chair Tony Hallam.
Ben Goss, Chief Marketing Officer at Grill'd looks forward to supporting the Boomers throughout the season and serving up their favourites.
"Grill'd is incredibly proud to be a partner of WNBL Champions , the Deakin Melbourne Boomers, and we are delighted to continue fuelling the team's performance with their favourite Grill'd burgers again through the upcoming 2022-23 season."
"This marks the third consecutive year of our partnership and it is a privilege for the Grill'd team to be supporting Australia's longest-running professional women's sporting team."