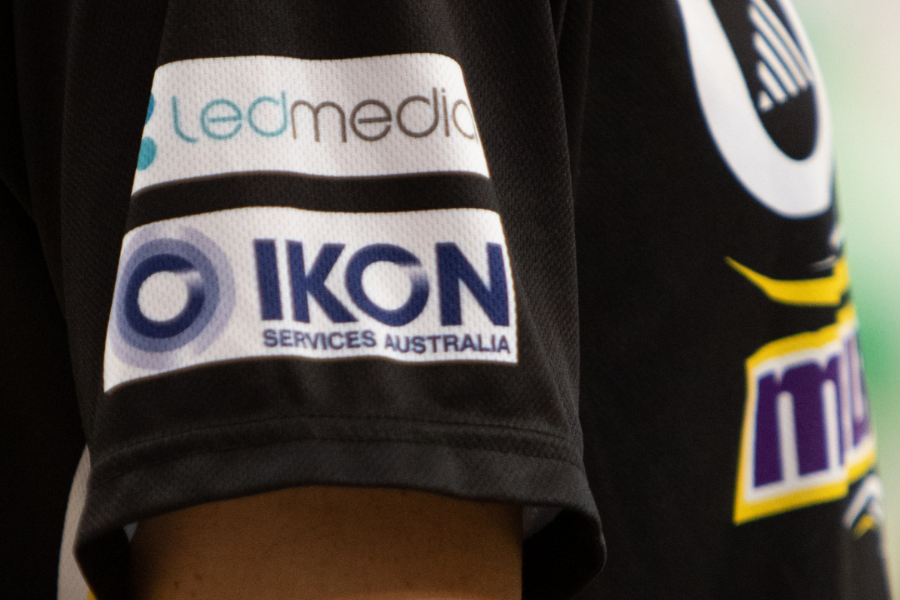 April 27, 2021 | Melbourne Boomers news
IKON Services are a leading name in cleaning, hygiene, property, waste and recycling. A fully integrated service offering, IKON is now also a leading name in basketball as they extend their partnership with the Deakin Melbourne Boomers to seven years.
Having supported the Boomers for the last five years, IKON have just signed a new deal to extend for a further two years, which includes the WNBL 21-22 and 22-23 seasons.
IKON are passionate about growing sport in Australia and as such they are also major sponsors of the Carlton Blues in the AFL and AFLW and the Sydney Roosters and Gold Coast Titans in the NRL.
IKON have long seen the positive social benefit that can come from sport and have sought to ensure that male and female sporting teams receive an equal footing to expand that social benefit throughout the community.
As an organisation committed to corporate social responsibility, the partnership with a professional yet community focused club like the Deakin Melbourne Boomers has always been a natural fit for IKON.
The extension of the partnership between IKON and the Boomers will also see the introduction of an exciting new event at the club – the IKON 3×3 Cup.
The 3×3 Cup, which is supported by IKON, is a chance for businesses to come together for some team building while competing in 3×3 basketball, coached by some of the Boomers athletes. It's a fun and innovate way to improve workplace relationships and culture.
Quotes attributable to Ikon Services Managing Director, George Tahan:
"Sport represents so much more than a score or a game, it represents community. Strong sporting programs are often found in the strongest communities, and that's what Ikon Services stands for – building strong communities."
"We are committed to ensuring access to sport for all, so partnering with a strong female sporting organisation like the Deakin Melbourne Boomers is something that we are passionate about."
Quotes attributable to Deakin Melbourne Boomers Chair, Tony Hallam:
"At the Boomers we want genuine partners to help us grow female basketball in Melbourne, and Ikon Services are a genuine partner that share our vision. We are thrilled that we can continue to partner for them for another two years as we continue to grow."
"The Boomers are thrilled to welcome back Ikon Services as a partner for the next two years and launch the Ikon Services 3×3 Corporate Cup in 2021 as a part of that."
"Ikon Services' commitment to helping to grow the Boomers and female sport as a whole has made them an integral part of the Boomers network and we as a club are excited to have them as a partner for a further two years."