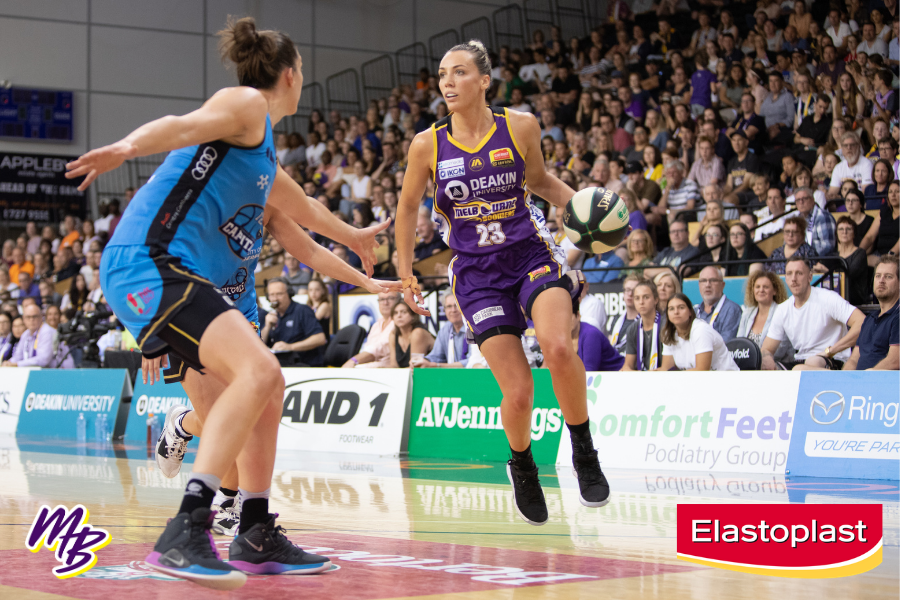 October 31, 2020 | Melbourne Boomers news
Injury Update brought to you by Elastoplast
Three months after having surgery on her left ankle, Co-Captain Maddie Garrick is feeling positive about her return to the court when the Boomers kick off their 2020 WNBL campaign on Thursday, 12th November against Sydney Uni Flames.
"The ankle is feeling pretty good. There's been a few little hiccups here and there throughout the recovery but it's all part of the process – I'm excited to get back to full form. Playing in Round One has always been the aim, and given the nature and timeframe of the surgery, I'll be looking to hit my peak as the season progresses. That's the plan I've worked on with the coaches and medical staff".
The full Boomers roster united for the first time earlier this week, with the whole group currently undertaking quarantine in Brisbane before they head to Far North Queensland for the Hub Season. With less than two weeks until the first tip off, Garrick is looking forward to what this Season has to offer for both personal and team reasons.
"I'm excited for many reasons on a personal note. It's a new season for me with this new ankle. It's something that I've been managing for the past three years which has been impacting my ability and performance, so I'm really excited to be pain-free soon. On a broader scope, I'm just excited that we've got a season going ahead. We've got a strong roster and unfinished business. We've added in some new players from last season who have slotted into our culture well, and are also great players".
Watch Garrick take the court for the Boomers in Round One and every game this WNBL Season by signing up to one of our Hub Memberships! Check out the options here.