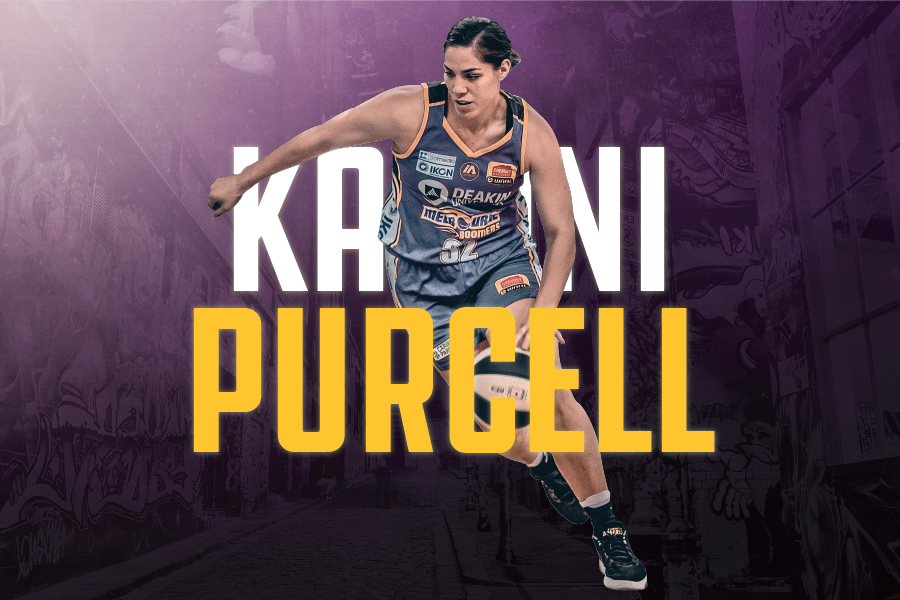 July 1, 2020 | Melbourne Boomers news
Deakin Melbourne Boomers' forward and New Zealand Tall Ferns captain, Kalani Purcell, is back for her fourth season in purple!
Purcell counts the Boomers as her family and is looking forward to chasing a championship win with them this season.
"The Boomers are like my family so it's always exciting and fun to see your family after a while. I can't wait to get on the court with my sisters and do some damage this season!
"The only challenge I want to overcome is winning that championship this year!"
Renowned for her dogged defence, teamwork, and basketball IQ, Purcell admits, that in order to build out the team's championship possibilities, she has some of her own personal goals she wants to work on too.
"Personally, this season I'm hoping to provide more of an offensive threat to help my teammates," she says.
Purcell comes from a talented basketball family, with both of her older sisters also lining up for the Tall Ferns in recent years. Coming straight from the US college system to the Boomers, back in 2017, she has become an integral member of the team.
Given the unusual off-season this year, Purcell recognises the challenges to coming back fit and strong but doesn't struggle to find the positives.
"The off season this year has been very interesting to say the least. With everything that's happening in the world and everything closed or cancelled it's been a challenge physically, emotionally and mentally but it has also been a good break to refocus and refresh for the season to come!"
We can't help but be as excited as Kalani for this season and can't wait to see what she brings to the table in Season 2020/21!
Don't miss out on seeing Kalani play this season – register your interest to become a member today!