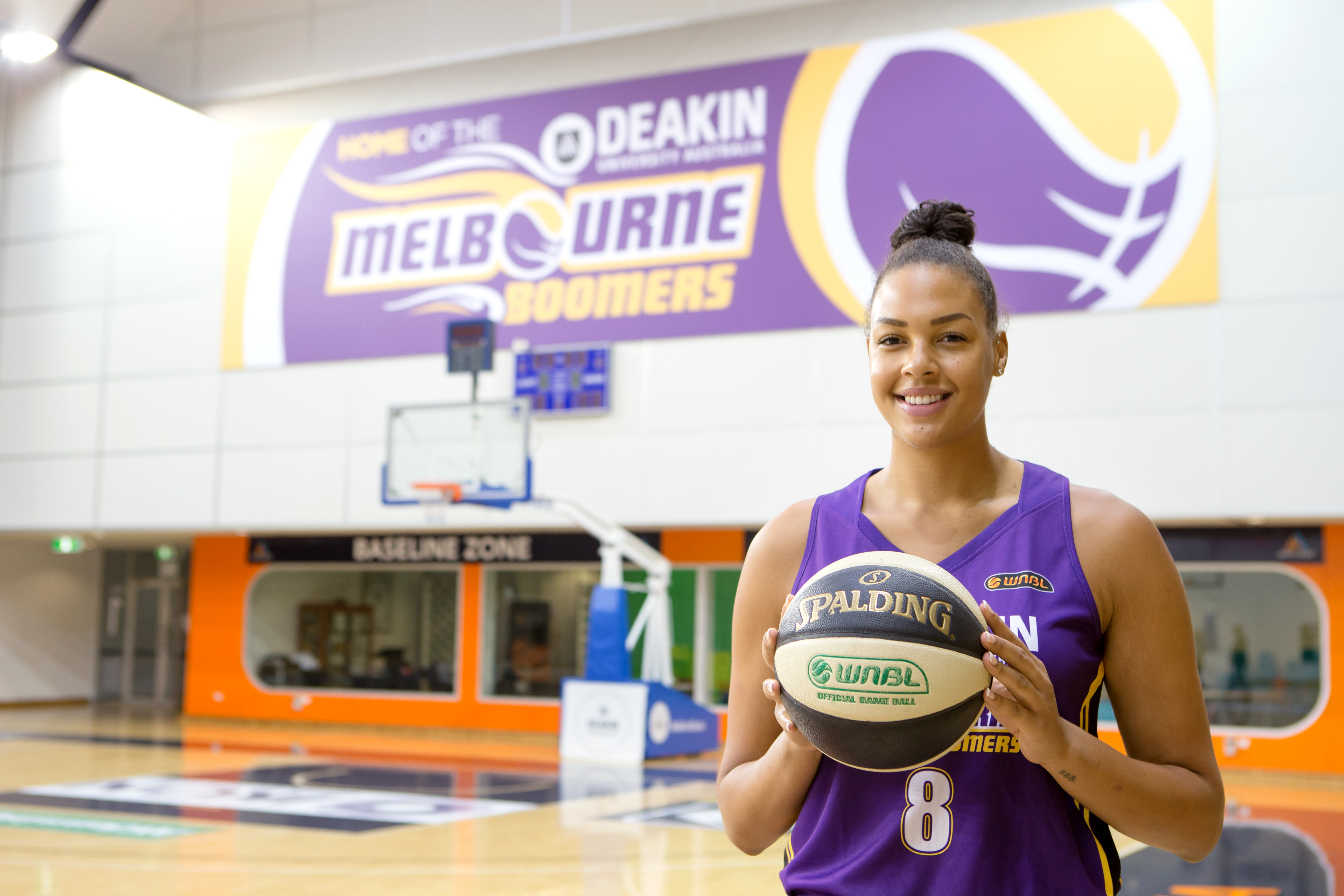 July 20, 2017 | Melbourne Boomers news
With just over two months until the start of the WNBL season, which will mark a return to the national league after a five-year absence, gun Deakin Melbourne Boomers recruit Liz Cambage can't wait to get back on court. Looking refreshed and at home with a basketball in her hands, you could be mistaken for thinking Melbourne's WNBL team is about to unleash an excited rookie. "I can't wait to get out on court here at the State Basketball Centre, get the Boomers colours back on and help the team get wins," said Liz as she prepared for another pre-season skills session. "I just love this city, it's so exciting to be back home with my family and friends, back home with the Melbourne Boomers and preparing to play basketball again in front of all our members and supporters." And winning is something in particular that Liz is keen to be a part of. "Believe it or not I've only won one championship in my basketball career, and that was right here with the Boomers when I was just nineteen, so I'm determined to make sure we push really hard for success again." "Everyone around the club has been so welcoming and you can see there is a clear focus to achieve success. Guy, Justin,Êthe board, the team and all the staff are very committedÊto lifting Melbourne back toÊthe top. It's exciting." WithÊthe WNBL schedule expected to land inÊthe near future, details will soon be released on Melbourne's action-packed home games with crowdÊengagement again expected to centre around families, something Liz is really looking forward to. And Australia's star centre also wants the Melbourne basketball community to get right behind the Boomers and women's basketball by joining as a season member.
"It'sÊtheÊfamily club, always has been," said Liz, adding,Ê"It's a culture I really enjoyed last time I was a Boomer, just being surrounded by junior supporters and their families. That's what makes basketball so much fun." "Membership is growing quickly at the club, but we need everyone to get involved and keep joining. I think it's fantastic to see women's basketball growing again and capturing the interest of so many people out there." To join Liz andÊthe Boomers Family forÊthe coming WNBL season, make sure you purchase a season membership. Junior memberships start from just $39 and are available
HERE
.