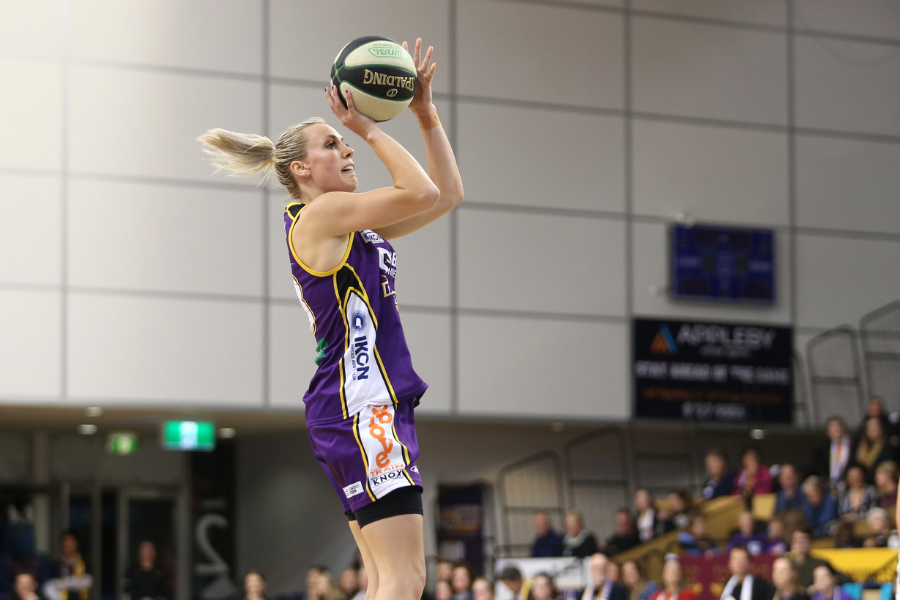 September 13, 2019 | Melbourne Boomers news
The Deakin Melbourne Boomers will wrap up of their weekend in Latrobe Valley for the WNBL Triple Crown with a pre-season clash against Bendigo Spirit at Traralgon Stadium on Sunday.
Following an impressive win against the Chinese National Team earlier in the week, the Boomers are proving they're a strong force to be reckoned with heading closer to the 2019/20 WNBL season.
Maddie Garrick was unstoppable on Tuesday night against the Chinese, with six three pointers, finishing on a match high 26 points.
Garrick is looking forward to the weekend tournament especially the hit out against Bendigo, being the first WNBL team they will face before the season.
"We had the Triple Crown last year against Bendigo and that was a fantastic event. It was good for us in preparation for the season coming up," she said.
"It'll be the first WNBL team that we're playing, so we're looking forward to that and see how we're matching up so far."
"Bendigo are always a good team to play, and being a cross town country rival, I think it'll be really great."
The Boomers will meet Bendigo for a much-anticipated double-header in the opening two weeks of the 2019/20 WNBL season. So this pre-season match is likely to set the tone for the opening game on October 12th in Bendigo.
WHAT: Deakin Melbourne Boomers vs Bendigo Spirit
WHEN: Sunday September 15th, 1pm tip-off
WHERE: Traralgon Sports Stadium (Catterick Crescent, Traralgon)
TICKETS: Tickets to the event can be bought here.
BOOMERS MEMBERSHIP: Support the girls for their 2019/20 season and purchase your Boomers membership here.