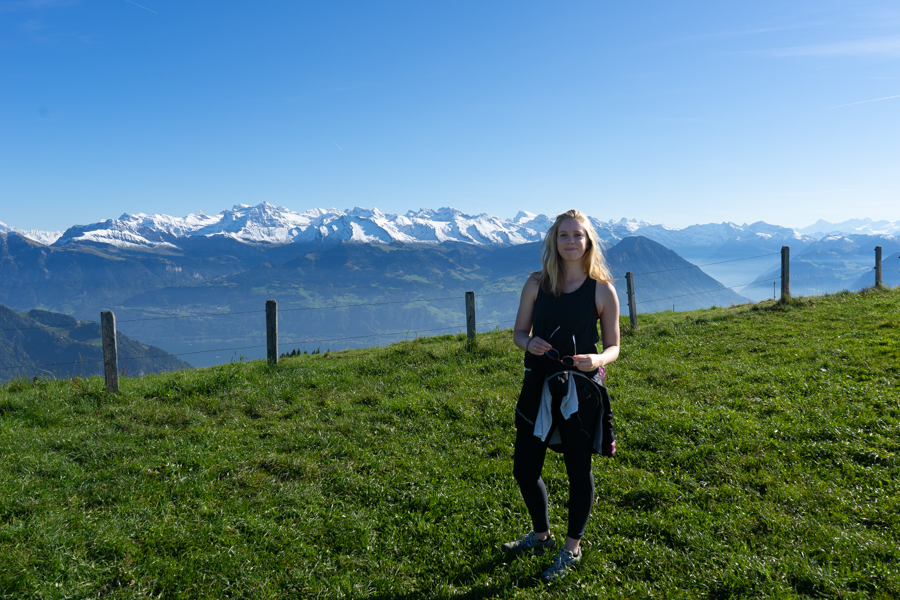 May 7, 2020 | Melbourne Boomers news
Welcome to our Meet the Boomers series, where – over the coming season – we will be helping you get to know everyone from those who work tirelessly behind the scenes at the club, to all your favourite players.
Our club is much more than the friendly faces you normally get to see, so we thought, who better to start us off on the Meet the Boomers journey than by putting one of our newest members of the crew under the pump!
Annie McKee is mere weeks into her role as the Club's Marketing and Communication Coordinator and despite still finding her feet, is only getting more and more excited for the season ahead. She's had the unique experience of coming on board at a time that hasn't even allowed her to meet most of the Boomers family in person (yet!)
Something not a lot of people know about you?
My name is just Annie. That's it. It's not short for anything!
Greatest fear?
Being hungry – I have a reputation for always having snacks at hand.
Most pointless invention? 
Leaf blowers. Don't get me started.
Coffee order?
A long black but I'm definitely a coffee-snob, so it has to be 'Melbourne quality'.
Any bad habits?
The last few weeks it's been hijacking my family's gym classes over Zoom by imitating them off camera. They are puffed, trying to keep a straight face and end up laughing so hard they can't breathe.
Favourite workout music at the moment? 
I literally love virtually any music.
Lately, I've been diving back into my older stuff – I rediscovered The Black Keys, El Camino album.
Perfect for those workouts when you need a pump up but also help to pace yourself!
Weirdest food combination you've loved?
I was desperate, but it paid off! Homemade Nutella and left-over roast potatoes. When in doubt – trust your gut!
Most unusual job you've had?
There's a few of those!
Nothing beats a hard days work helping out in my family's shearing shed.
Another would be when I was 15 years old and I decided to keep involved in AFL by turning to boundary umpiring in the Southern Football League. There were two female umpires in the whole league, with no dedicated change rooms, etc.
I was the best paid teenager out of all my friends and proud to be doing something different from everyone else.
Fav post workout snack/meal?
Hard to go past peanut butter & banana on toast.
Because we're making an effort to stay positive – Best part of iso?
Everyone finally slowing down enough to discover most of the hobbies I've had for ages.
I love cooking, growing my own veggies, painting etc.
Biggest challenge of past year?
I broke my wrist snowboarding in New Zealand, on the second day of a week-long session with my partner. We had to fly home for surgery. Recovery felt like the one-handed version of COVID isolation.
I'm right-handed and, even now, still do a lot of things left-handed. Can't shake it!
To indulge our COVID-induced longing for travel – What's your favourite travel destination?
That's almost the impossible question! The more you travel, the harder it gets.
It has to be an absolute tie between Orkney (islands off the north of Scotland) and the Galapagos Islands, in South America. I kick myself everyday I've been able to visit these places.
Where do you do your best thinking? 
In the bathroom…or driving, or swimming – all annoying and unsafe places to try & write down any brilliant ideas for later!!
If not basketball, which sport would you compete in at the Olympics?
Would have to be one of the newbies! Sport Climbing (Bouldering) or Surfing.
Favourite non-basketball sporting experience?
Attending an AFL grand final is hard to beat but I have to say the Rugby World Cup game I was lucky enough to get to in 2015. The Aussie defence was unstoppable, and those Welshman can sing!
Their side had just lost but the Welsh supporters hugged and wished all the Aussies around them luck for the next game.
Next show/movie on viewing list?
The Last Dance on Netflix! I've confronted my weaknesses and know I'll end up binge watching it – so waiting for the whole season to be released.
Favourite podcast?
It has to be, Isolating with David O'Doherty. Important to keep up with your essential 'Jigsaw News'.
Something we might not know about someone at the Club?  
Zoe (Operations & Membership Coordinator) knows an awful lot about pandas. She's teaching us all about them in our team catch-ups every morning.