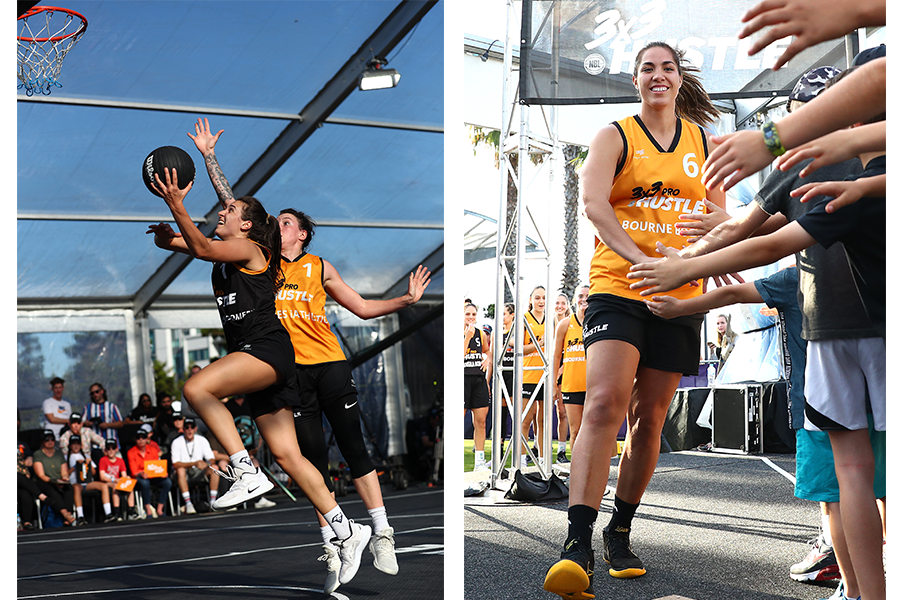 June 6, 2019 | Melbourne Boomers news
In their second Pro Hustle 3×3 season, the Deakin Melbourne Boomers have finished the series (3 rounds) with some impressive results.
Round 1, Melbourne 3rd place
Round 2, Geelong 2nd place
Round 3, Darwin 2nd place
A big shout out to Kalani Purcell, Monique Conti, Chelsea D'Angelo, Ezi Magbegor, Taylor James and Alice Kunek, who joined the final round in Darwin straight off the plane from Europe.
The 3×3 game was brought to Australia by Basketball Australia and the National Basketball League (NBL). It is a unique opportunity to bring to life a game that all Australians can play and enjoy from street to elite level.
The game is physically demanding and belongs to the players – coaching is strictly prohibited. The Boomers were a credit to the Club throughout all three events.
They displayed heroism in Geelong, going down in a tight final against the Peninsula Bobcats, despite fielding only three players (not the normal 4).
Darwin was the main event, held at the biannual Arafura games where the winners were crowned the Australian champions.
In an epic semi-final battle, our Boomers produced a fine display to reach the grand final. With just half an hour to recover in between games, the team took the court and fought gallantly but unfortunately fell short against IAthletic.
The quality of the competition continues to grow, reflected by the results of the Australian 3×3 team who went to Puerto Rico the following week for the World Championship qualifiers and were undefeated. Australia and NZ, with Maddie Garrick and Kalani Purcell, qualified for the 3×3 World Championships in Amsterdam.
Maddie Garrick and Alice Kunek were selected in the Australian team for the 2019 FIBA 3×3 Asia Cup that concluded in May – click here for more information.
Finally, a big thank you to Julia Walsh, one of the Melbourne Boomers Directors, who led from the front, assembling and managing our 3×3 team for the second year.
Congratulations team!