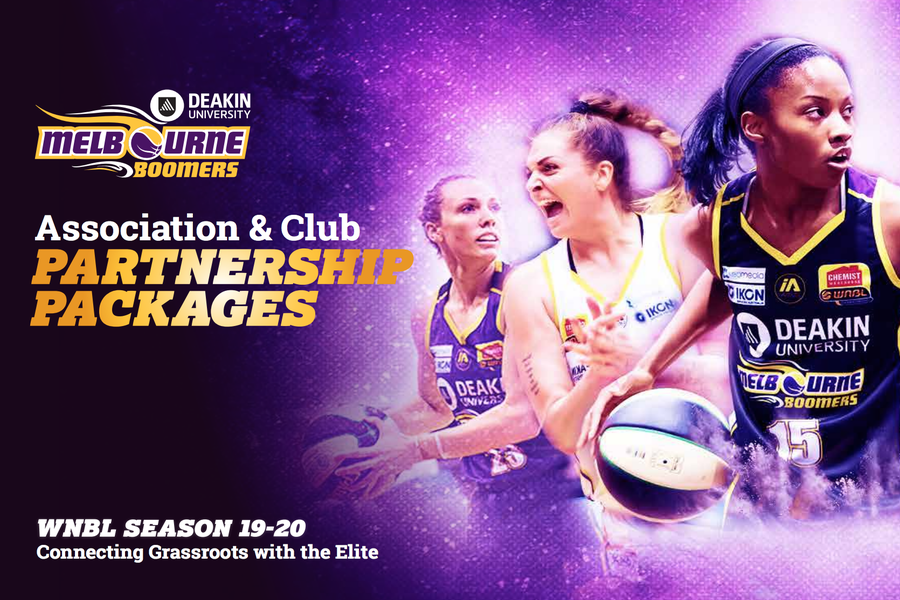 August 13, 2019 | Melbourne Boomers news
The Melbourne Boomers are excited to announce that for our fourth year we will be running our Clubs & Associations Partnerships Program. With more than 80 Club & Association Partners getting involved last year, we hope to welcome many more into the Boomers family this year.
The program is designed to offer your Club and/or Association exclusive and exciting opportunities to engage with the Boomers. By becoming a partner of the Boomers you are not only connecting your basketball club with ours, but you're working with us to promote and support girls and women in basketball.
This opportunity is open to all registered basketball clubs and associations in Melbourne or Regional Victoria, as we have a range of partnerships packages to cater to any club. Through these partnerships you will see a real strong connection between the elite and grassroots levels of the game.
Our partnerships packages include great perks such as: Access to FREE junior memberships, Advanced Coaching education, strong involvement at our WNBL games and a strong link to Melbourne's WNBL team with opportunities to meet elite level players.
This season the program has even more new and exciting offers for our partnerships including: The expansion of Free 2-Game Junior Membership Program, Flexi 10 Membership inclusions, And1 Gift Vouchers and the exciting addition of Larissa Anderson to coaching structure for invaluable coaching education.
With a strong playing team and high aspirations for the upcoming season, the Boomers value the support of all our partnerships. Maddie Garrick says, "We want every basketball association and club getting behind Melbourne's WNBL team. It's Our Time!"
The full list of benefits (and terms and conditions) can be found in the brochure here.
Or email us at memberships@melbourneboomers.com.au for more information.