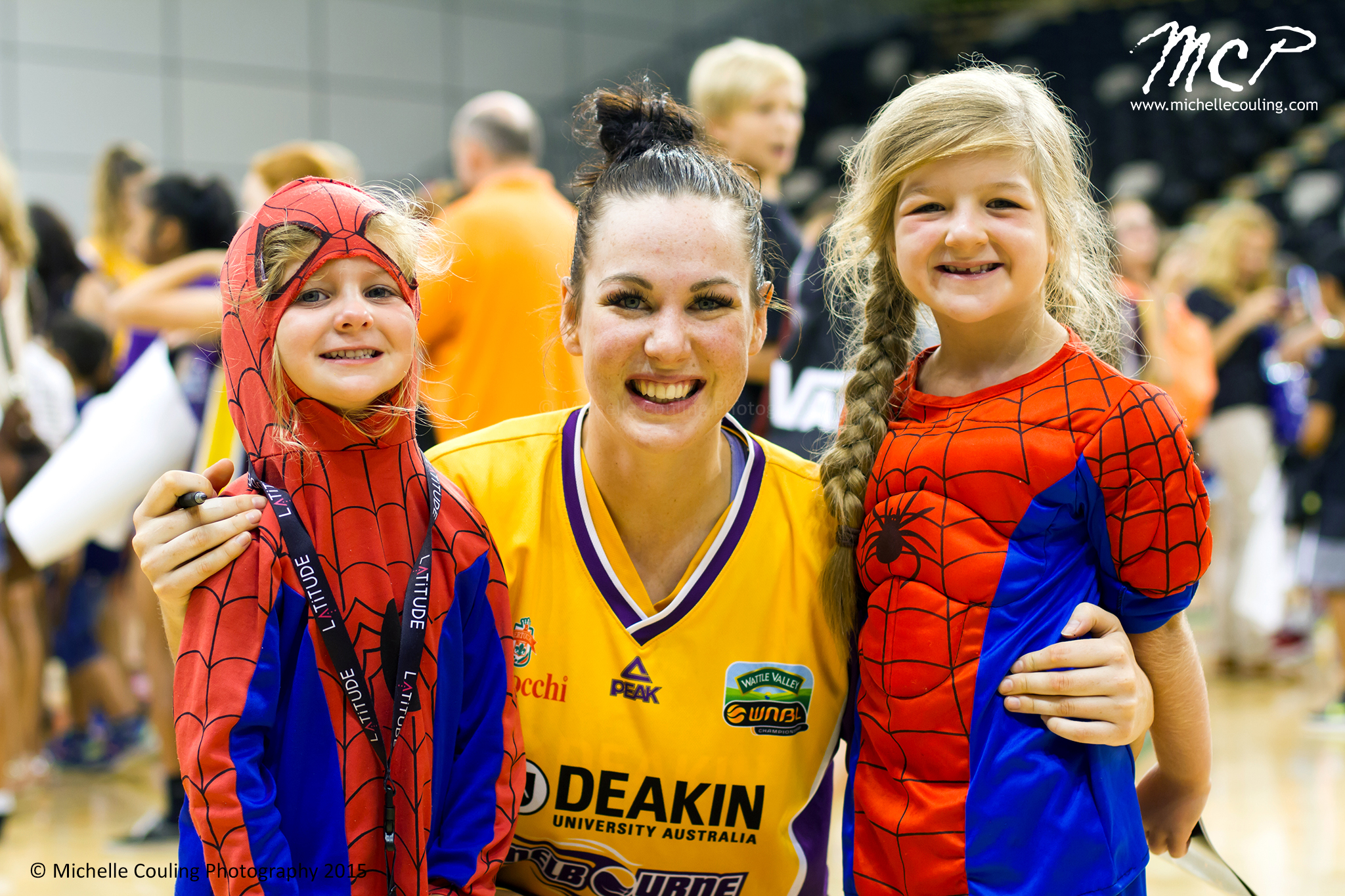 January 16, 2017 | Melbourne Boomers news
It's been somewhat of a tough season for the Deakin Melbourne Boomers, so the call has gone out for a Superhero to help them get across the line this week against Perth. This Sunday's game (3pm) at the State Basketball Centre will be Melbourne's annual Superheroes & Villains Day, with fans encouraged to dress up and join in the fun. Tickets can be pre-purchased
HERE
. Last season's corresponding game saw plenty of action on and off the court with lots of Superheroes there to watch, while a few Villains turned up as well.
It's been an incredible 12 months for the Boomers. After battling to survive for most of the off-season, the Boomers' WNBL license transferred mid-year from Bulleen to a private group, the result of which has been a successful transformation of the front office and the club's overall operations. Membership continues to grow, attendances at games are well up again, and the support from the basketball community has been evident. On the court it's been a tough season, a handful of nail-biting losses have hurt, but the club has remained true to the process of building its new foundations. Though the wins haven't been there, Boomers GM Justin Nelson believes the club is heading towards a positive future. "Six months ago I honestly didn't know if we would be here, so I'm really pleased to see the league's most iconic club out on court and continuing to represent Melbourne. We always want to win, it's the best feeling for all of us, especially our fans, but we can't lose sight of what it has taken just to get us here this season," said Nelson. "Behind the scenes we have seen a transformation of our business and we hope to see that making a positive impact on the court moving forward." "I'm really appreciative of all the support shown by our fans and corporate partners, it's been a collective effort. The future is bright," added Nelson. Following the Perth game, just three days later, the Boomers will host the Rangers in
AusDayEve 2
, a game that reached great heights last season with the league's largest crowd turning out for the holiday-eve showdown. This time around more than 3,000 spectators are expected to attend. Once again, any child (17yrs & under) wearing their own junior team/club colours (singlet, warm-up top, polo, hoodie) will receive free entry. This offer is only available at the door on game night. Adults attending the event are strongly encouraged to pre-purchase General Admission tickets online
HERE.