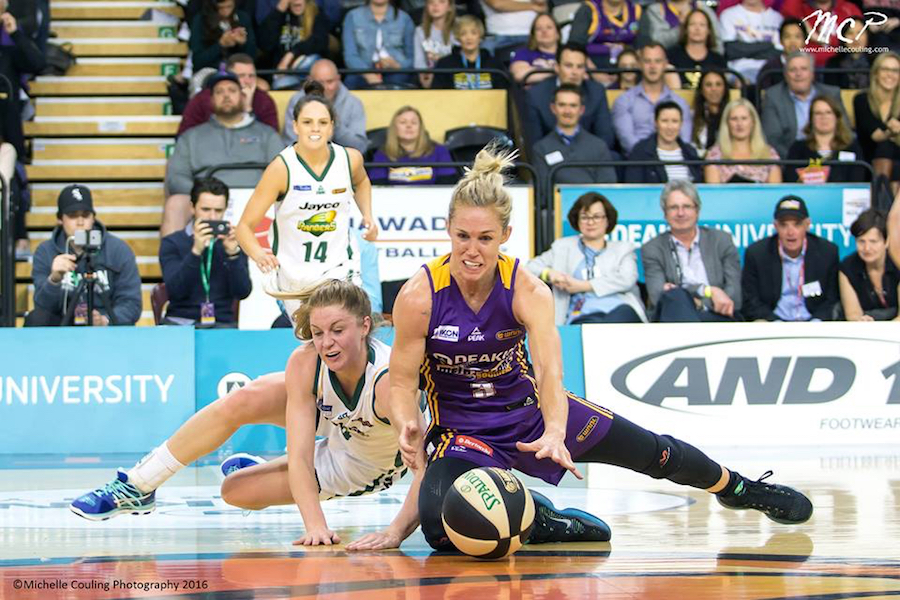 November 2, 2017 | Melbourne Boomers news
All roads lead to the State Basketball Centre next Monday night for the annual Cup Eve Derby and ticket sales point to a record WNBL crowd turning up for the big event.
Already the biggest game on the WNBL calendar, it's tipped as many as 3,000 fans will turn out for the rivalry between the Deakin Melbourne Boomers and Dandenong Rangers.
"It's a big game for both teams, no doubt, but this has become a real event for the league and the fans," said Boomers coach Guy Molloy amidst preparations for another busy round.
"The atmosphere at this game is electric, you can really feel the energy being created by the crowd."
State Basketball Centre will be open all day with a CLB 3×3 tournament being played on the concourse, while the popular Boomers jumping castle will be getting a workout ahead of the game on Monday night.
"We expect the crowd to arrive early and we are encouraging everyone to pre-book tickets online, in particular reserve seating," said Boomers GM Justin Nelson.
"If you have general admission memberships or tickets, we strongly advise you to arrive early."
WHAT: Melbourne Cup Eve Derby
WHERE: State Basketball Centre
WHEN: Monday November 6
TIME: Tip-off at 7:30pm, arrive early
PARKING: Free
TICKETS: At the door or online @ www.trybooking.com/BOOMERS