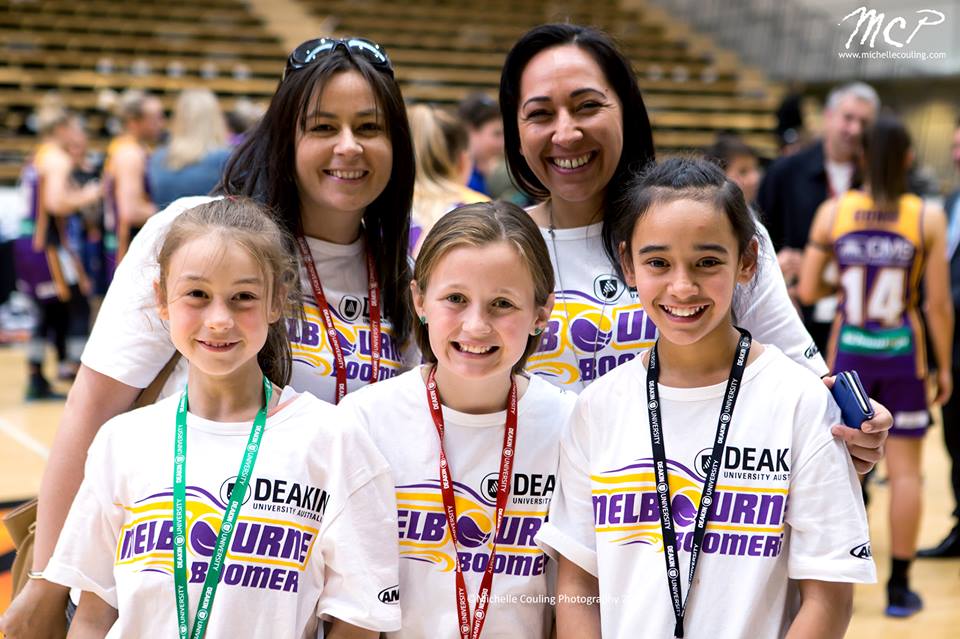 September 26, 2017 | Melbourne Boomers news
The Deakin Melbourne Boomers continue to rise to the top and have announced another record – for the first time in the club's 34-year history the Melbourne Boomers have topped 1,000 members.
Assistant General Manager and Aussie basketball legend Lauren Jackson, the brains behind the club's membership drive, has pledged to pull out all the stops in taking Melbourne's WNBL team the top of the WNBL's membership race.
"We love our Boomers Family and value every single member. They are vital to our growth and sustainability," said Jackson.
"The basketball community is clearly stepping up and showing its support for women and girls by purchasing membership. As a former player, it's great to see that sort of support."
"To reach one thousand members for the first time is very special to us, but we're not finished yet. We're aiming to have the most members of any club in the WNBL, so I'd encourage all Melbourne fans to show their support and sign up now."
The Boomers have just released 3-game memberships, with special membership cards signed by young gun Monique Conti. They're available at a cost of just $20 for juniors and $40 for adults, but stocks are limited so visit www.trybooking.com/BOOMERS today to grab yours.
To join the Boomers Family as a member, go to www.boomersmemberships.com.au