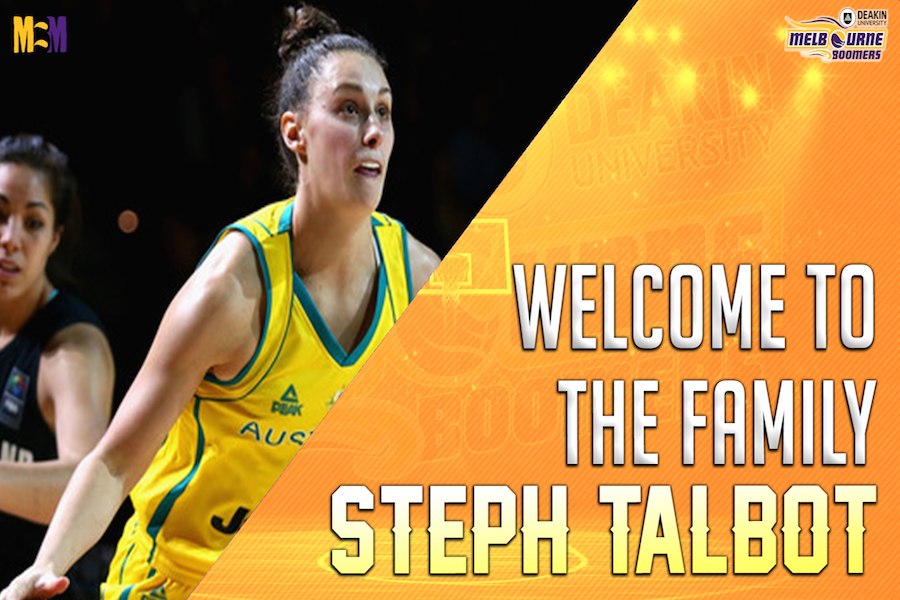 March 19, 2018 | Melbourne Boomers news
The Deakin Melbourne Boomers welcome 23-year old guard sensation Steph Talbot to Melbourne's WNBL team for the 2018/19 season.
An established starter with Phoenix Mercury in her debut WNBA season (2017), Talbot continues to flourish and will again be in Australian colours when the Opals go for gold at the Commonwealth Games next month.
The 188cm guard complements a Boomers line-up that includes Jenna O'Hea, Cayla George, Monique Conti, Maddie Garrick, Kalani Purcell, Chelsea D'Angelo, Jaz Shelley and Ash Grant.
The Rio Olympian can't wait to get started and meet Melbourne's growing fan base.
"Melbourne has a great club atmosphere. I'm looking forward to being a part of a club that has a great reputation for being a family club with an entertaining game day event," said Talbot.
"I believe Guy is a coach who can help my game evolve. The Boomers are building a team that I'm really excited to be joining."
Coach Guy Molloy believes Talbot is a key piece to his plans and is looking forward to seeing the Opals and WNBA star wearing purple next WNBL season.
"Steph is a fantastic signing for our club," said Molloy.
"She is one of the most versatile players I have come across and can dominate a game with scoring, rebounding and passing. She's only 23 and has already played at the Olympics and in the WNBA, so I have no doubt the Melbourne basketball community will embrace her style of game very quickly."