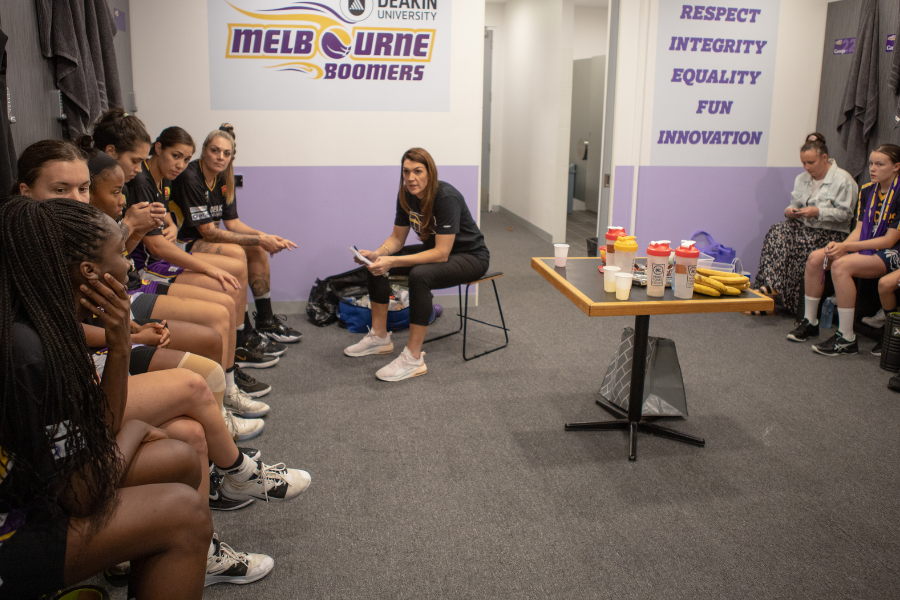 September 5, 2020 | Melbourne Boomers news
Larissa Anderson has over 300 WNBL games under her belt as a player, however, she also has years of experience coaching in the league. After a four-year stint as Head Coach at the Dandenong Rangers, Larissa joined the Boomers for the 2019/20 Season as an Assistant Coach, where she is remaining for the upcoming 2020/21 Season.
With all that basketball and coaching knowledge, her upcoming webinar, 'Relationships Coaching' on Monday, 14th September, is set to be a fantastic event. Taking a different approach to the standard webinar format that we have all become well accustomed to, Larissa's 'Relationships Coaching' will cover pre-determined questions selected by our Partner Clubs and Associations. There will be 10 questions covered throughout the 90 minute webinar, with Larissa spending five minutes on each question and leaving the remaining time for thoughts and follow-ups from the session's attendees. Topics will include anything from what makes a great coach, to how to retain more girls in sport.
The webinar is free to attend, and registration can be completed through this link.
When: Monday, 14 September
Time: 7:30-9:00pm
Via Zoom
FREE
Register here.