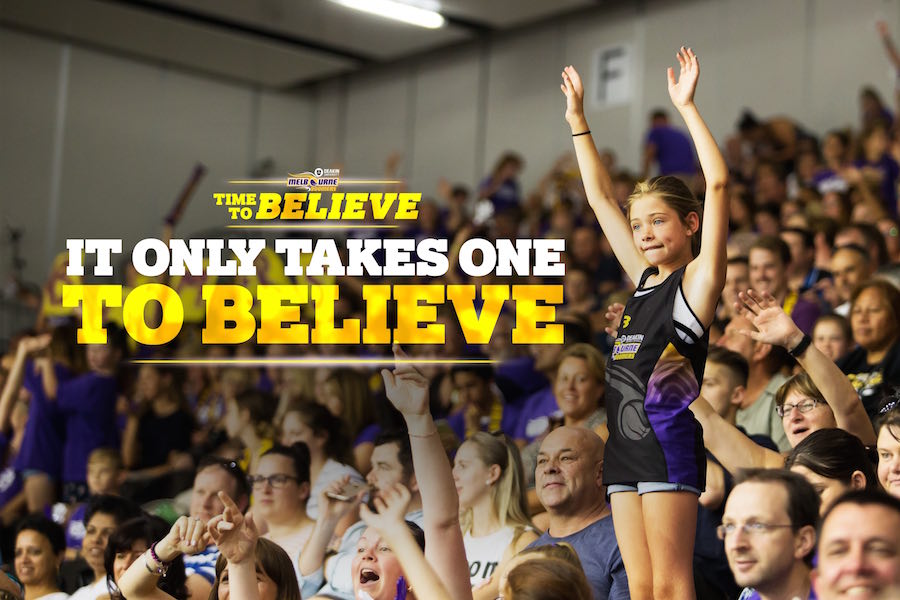 August 13, 2018 | Melbourne Boomers news
When it comes to crowds the Deakin Melbourne Boomers look set to reach new highs again this coming WNBL season with memberships racing past 1,500 and climbing quickly.
Reserved seating is also quickly filling, leading General Manager Justin Nelson to urge Boomers fans to lock in their seats soon or avoid missing out.
"We are expecting memberships to double from here over the next eight weeks, the demand in particular for reserved seating has been very high," said Nelson.
"The gold and silver reserved sections have been popular. These areas come with having your same seats guaranteed at every game, so they tend to be the most sought after."
Nelson also said the recent promotion for full-season junior members being able to attend a Super Clinic held by Lauren Jackson in September for free had been an enormous success.
"We always try and do something for our junior members prior to the start of the season, an event that isn't available to the wider public and this year Lauren has decided to lead the way with a clinic," said Nelson.
"It's free for all of our full-season junior members, which is a great additional benefit when you consider junior membership starts from just $49. That's every home game plus a clinic with Lauren Jackson."
To join the Deakin Melbourne Boomers as a member click HERE.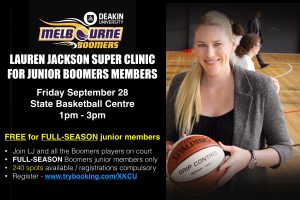 The full season schedule for the Boomers is set to be released later this week and Nelson has indicated that some big games and fun themes are heading to the State Basketball Centre.
"Trust me, you wan't want to miss seeing Melbourne's WNBL team in action this season, it's going to be a lot of fun!"