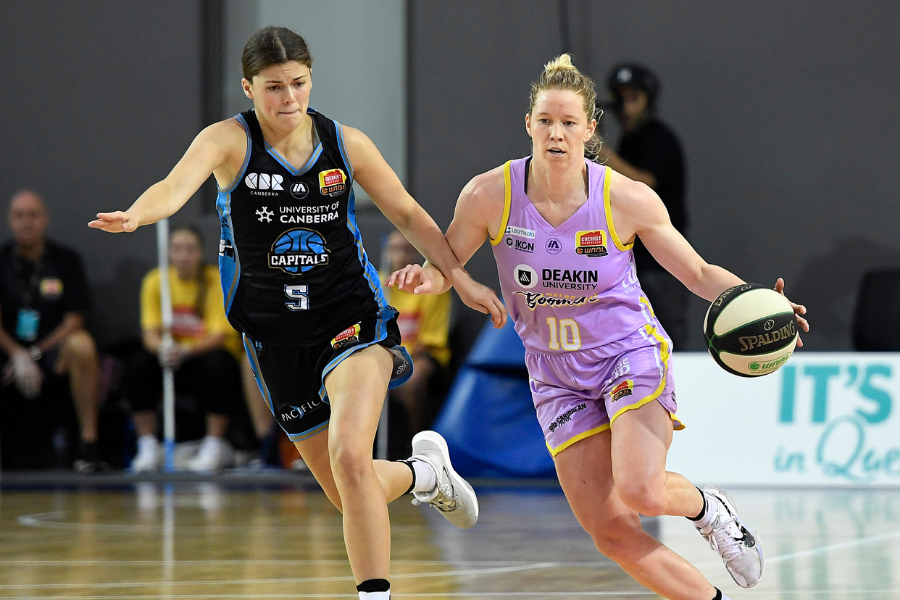 January 7, 2022 | Melbourne Boomers news
The Deakin Melbourne Boomers have been notified that the Perth Lynx and Sydney Flames game, as part of our Round 6 double header, has been postponed.
The Deakin Melbourne Boomers and UC Capitals game will continue as scheduled in Gippsland at 5:00pm.
Tickets to the game are valid as issued and all ticketholders will now get to see Gippsland local Kelly Wilson celebrate her record breaking 400th WNBL game.
The WNBL have made changes to the schedule of games in line with its COVID health and safety protocols and respective state government close contact requirements.
In regard to the postponed match, the WNBL stated, "the health and safety of the players, coaches, clubs, staff and fans is the League's number one priority when considering these matters".
"The WNBL will continue to follow the advice of governments and health authorities. Regular testing of all players and team staff will continue, while further testing will be carried out on individuals impacted or those deemed close contacts.
The league will work with all teams to reschedule games in the coming weeks."
Tickets are available for the Boomers v. Capitals game via Ticketek HERE
Sport around Australia and across the world has been impacted by the virus, with games postponed in most elite competitions and the WNBL is no exception. As we work through re-scheduling these games, we send our best to everyone working so hard to help the community at this time.
Deakin Melbourne Boomers v University of Canberra Capitals
Saturday January 8, 5pm AEDT
Doors open at 4pm
Gippsland Regional Indoor Sports Stadium