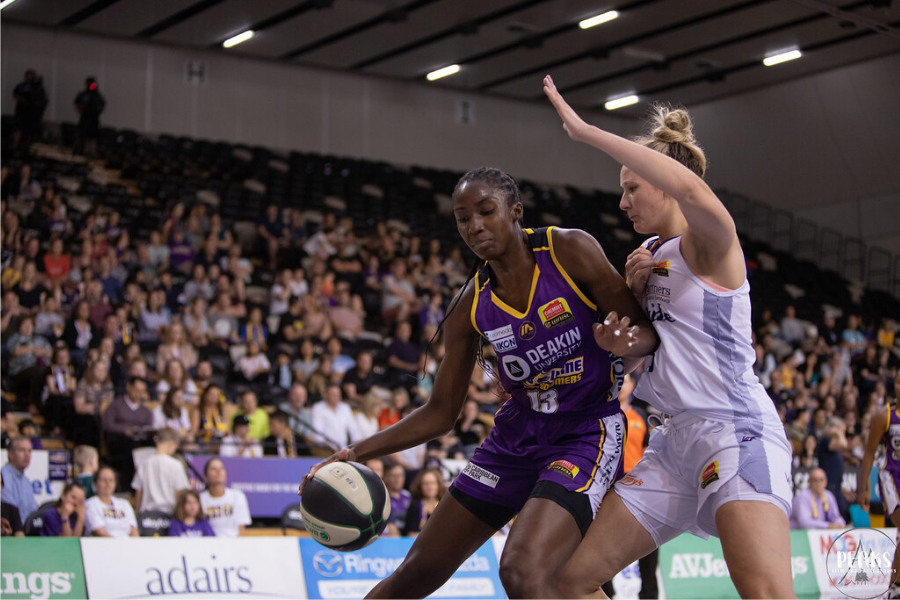 January 7, 2020 | Melbourne Boomers news
Following a massive 23-point defeat of the Sydney Uni Flames, the Deakin Melbourne Boomers are ready to keep up the momentum as they head to Titanium Arena to meet with the Adelaide Lightning on Friday night.
A crucial game for both sides, the Boomers will be fighting for a 2-0 weekend with the determination to steal the Southside Flyers top spot on the WNBL ladder.
Adelaide have ignited some devastating league form winning four on the bounce, including defeating the table-topping Flyers in their last outing. They've become a genuine threat heading towards the business end of the season.
Fans can expect nothing less than a fierce battle, with only four rounds left, both teams will be fighting for home advantage in the Finals series.
What you need to know:
Deakin Melbourne Boomers vs Adelaide Lightning
Titanium Security Arena
January 10th, tipping off at 7:00pm 
Can't make it…
You can still keep up via the WNBL live-stream and the livestats here.
Boomer Updates
The Boomers round 12 win against the Sydney Uni Flames secured them a second place ladder position above the UC Capitals.
Shooting at 45% from the field and 33% from beyond the arc, the Boomers are maintaining a strong shooting efficiency.
Keep a close eye out for…
Lindsay Allen as she continues to prove why she is one of the best point guards in the league. Allen is shooting at 49% from the field and has made one of the highest league counts for assists this season at 76.
Toni Farnworth, the WNBL veteran has been majorly influential on the court in the last two rounds. Farnworth had a strong outing as one of the starting five in round 11 against Townsville and has demonstrated a consistent offensive and defensive game this season.
Adelaide Intel
We've been keeping a watchful eye, and the Lightning have been on a winning streak, coming off their fourth consecutive and biggest win of the season; Adelaide hit triple digits in their defeat over the Flyers, 104-93.
The Lightning are also leading the league in rebounds this season, with 677 boards accumulated already.
Better keep a watchful eye out for…
Briana Turner, is leading the league in rebounds, with 157 boards already this season. Turner is also shooting at 50% from the field and made a team high 25 points and nine rebounds against the Flyers in round 12.
Lauren Nicholson also had a strong outing against the Flyers, scoring 24 points and also making five rebounds and four assists.
Double-header home game…
Following the Friday night clash against the Adelaide Lightning, the Boomers will then meet with their local rivals the Southside Flyers on Sunday the 12th at the State Basketball Centre, tickets here.