April 29, 2023 | Melbourne Boomers news
🌹 VALE JAN COLLINSON 🌹
It is with great sadness that we mourn the passing of Jan Collinson. Jan is acknowledged as the founder of the then Bulleen Boomers WNBL program in 1984, and a visionary in women's basketball who paved the way for hundreds of players and the community which we cherish today.
Jan's contribution to the WNBL was acknowledged in 2001 with the league awarding her Life Membership. Jan's love for the Boomers was unwavering, even 40 years on from founding the club. Jan was a constant presence at home game, cheering on her Boomers with her family from her courtside seats.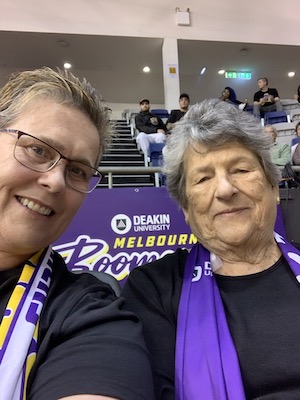 Michele Timms, who credits Jan for giving her the opportunity to fulfil her dream of playing in the league, remembers a pioneer, visionary, and someone who can only be described as the matriarch of the Boomers.
"We're so indebted to what she did as part of the Boomers' history. She is the Boomers' history," Timms says.
Jan remained involved with the club even after the license was handed over to the current ownership group in 2016, taking the role of mentor to current Chair Tony Hallam. Hallam remembers,
"Jan was always there to listen and offer her counsel when asked. We will miss her but always remember her legacy. Our thoughts are with her family."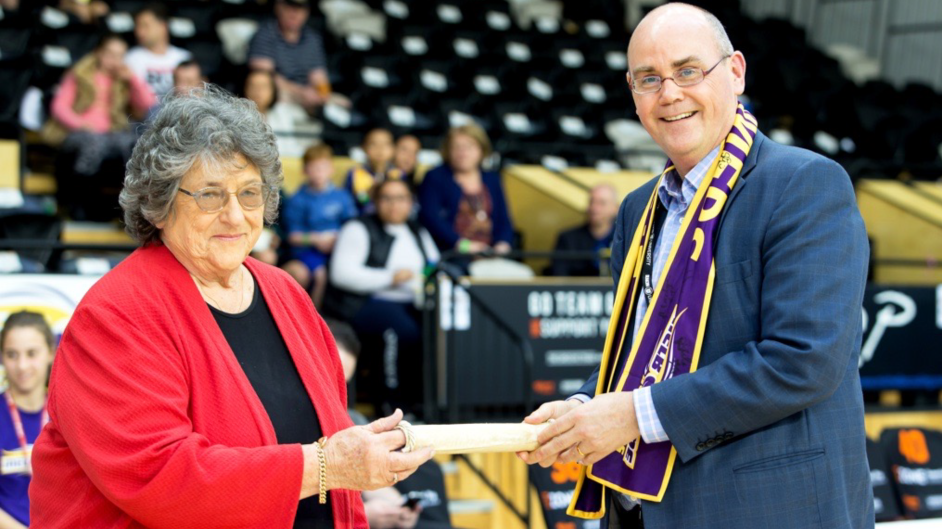 Jan Collinson leaves an indelible legacy which Is evidenced by the countless opportunities afforded to hundreds of young players and thousands of fans over four decades through her tireless effort, passion and vision. We as a club and community are forever indebted to Jan for all she has done, and will continue to carry the Deakin Melbourne Boomers forward in her spirit and memory.