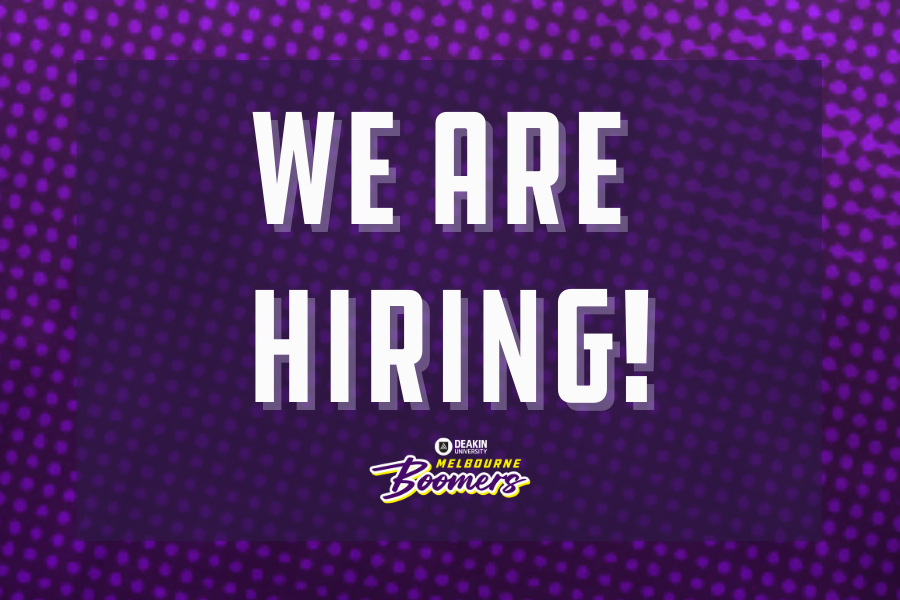 May 20, 2021 | Melbourne Boomers news
We're excited to announce that we're recruiting for a High Performance Manager.
Reporting to the Boomers Head Coach, an opportunity exists for an experienced High Performance Manager who is passionate about women's sport, and women's basketball in particular, to join the Boomers family. We want to raise the standards and professionalism of what we do, and this role is critical to that.
This will be a six-month contract role, from October 2021 to March 2022. Outside of attending team sessions and games, the role will work from home.
KEY RESPONSIBILITIES
High Performance Services
Source and secure HP services required for the team;
Primary communication point for all service providers;
Provide planning and scheduling for athletes for utilisation of services;
Prepare monthly report of services and usage.
Game Day
Coordination of high performance support services for optimized preparation, treatment and recovery.
Coordination of all game day requirements for the team, including pre, during and post game.
Travel
Coordination of all travel, including ground transport, airfares and accommodation (with high performance lens focus);
Coordination of high performance support services – either via travel or locally sourced.
Relationships
Relationships with all athletes as part of the program will be critical;
Direct relationship and line of reporting to Head Coach;
Direct relationship with Head of Medical;
Relationships with Assistant Coach(es);
Relationship with General Manager as required.
General
Work collectively with the Head Coach and General Manager to achieve team goals.
Support the Deakin Melbourne Boomers team with projects as required
REQUIREMENTS
Attend all training sessions;
Attend all games (home and away).
SELECTION CRITERIA
Essential experience
Experience leading and / or working in a professional sport high performance environment;
Experience working with elite athletes;
Experience leading and coordinating a professional sports team;
Ability to work independently, and within a team environment;
Ability to be self-motivated, responsive and flexible in an environment with time pressures and multiple priorities.
Supported by
Tertiary qualifications in the field of exercise, sport or movement science, or in health/allied health
Hold and maintain a valid First Aid and CPR certificate
Working with Children check.
Application instructions
For the opportunity to demonstrate your drive, ambition and skills for this role, please send your written application, including both covering letter and CV to General Manager, Christy Collier-Hill at christy@melbourneboomers.com.au.
Applications close 5pm Tuesday 1 June 2021.   
We regret that we are unable to accept recruitment agency applications.
Melbourne Boomers are an equal opportunity employer.