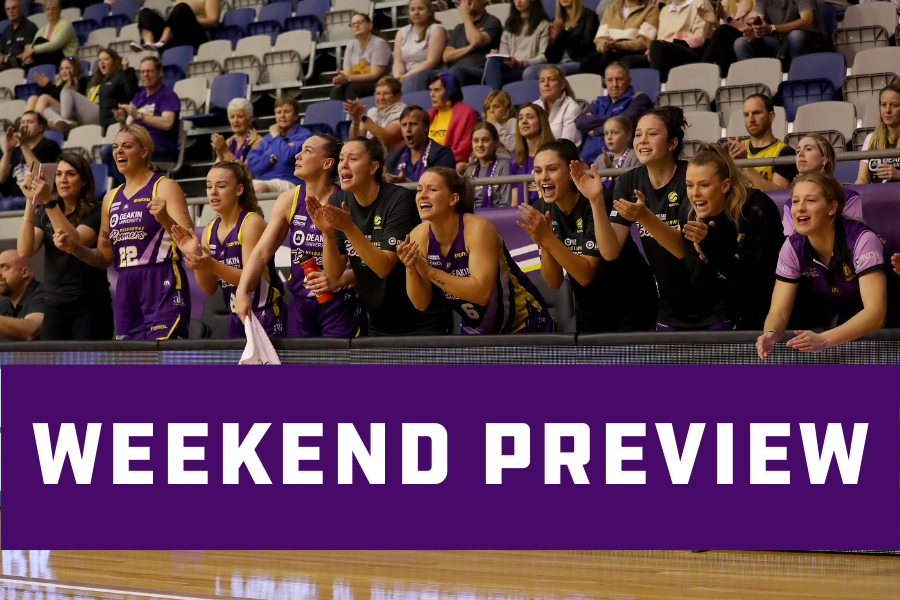 December 18, 2021 | Melbourne Boomers news
We hope you're ready for what is set to be the biggest weekend in Victorian women's basketball this year!
GAME ONE:
Saturday December 18th
Southside Flyers v Melbourne Boomers
Dandenong Stadium
5:00pm AEDT / 4:00pm AEST
Watch: LIVE & free on ABC + Foxtel
Tickets: Buy here
Last time they met:
The Boomers were on fire last weekend in their first win of the season to mark Parkville as their home court (91- 72) and Southside will be out for redemption.
Responding well after our loss to Bendigo in our first game of the season, we found our groove and momentum, with Southside unable to claw back the difference.
Along with an attacking offensive, Melbourne provided Southside strong pressure in defence, causing turnovers and offensive fouls.
Fans got to get a taste of what Tiffany Mitchell may bring to the league this season. The trio of Mitchell, Tess Madgen and Lindsay Allen were dangerous – all scoring over 20 points each.
Southside saw strong outings by Maddy Rocci and Abby Bishop, who were able to direct play and convert but the team will be looking to massively improve on this tomorrow.
What to expect:
Expect Southside to make changes to disrupt and shut down our offensive looks.
They will be out to match the offensive intensity and defensive pressure applied by the Boomers last Saturday – plus, have the home court advantage.
We will need to continue to create good inside-outside movement and scoring accuracy. The depth in the scoring ability of the Boomers roster has the potential to cause headaches for the Southside defence, if we can convert.
It will also be necessary for us to respond accordingly to any changes Southside make to their game off the back of their loss.
Expect another fierce, physical, and athletic game from these two teams.
GAME TWO:
Sunday December 19th
Bendigo Spirit v Melbourne Boomers
Bendigo Stadium
7:00pm AEDT // 6:00pm AEST
Watch: LIVE on Kayo
Last time they met:
The Boomers experienced their first loss of the season when facing the Bendigo Spirit, a couple of weeks ago, and will be looking for revenge (58-62).
Bendigo, on their second game of the season and with a refreshed roster, capitalised on a Boomers team that was struggling to push through their nervous energy and find their offensive edge.
Mitchell and Cayla George dominated for us, George showing her ability to thrive under pressure keeping it to a two-possession ball game. Young gun and debutant, Lily Scanlon also proving she could put the pressure on where it counted.
Both teams' defensive efforts proved effective – keeping scores relatively low – but we struggled to find pace and accuracy around the ring.
What to expect:
Bendigo will once again hold the home court advantage and will also have the newest roster addition of Alex Wilson in their ranks (two-time WNBL champion).
It will be necessary for us to maintain the defensive energy on Bendigo but, most crucially, continue to build on our much-improved offensive efforts off the back of our win over Southside.
Overcoming any harmful habits that threaten our freedom of movement will be essential to ensure shooting accuracy and see the flow and rhythm that shone through in our second game.
The Boomers will be fired up and ready to shake off the experience of their last meeting with Bendigo, but with Tracy York's roster a threat to match Melbourne, we could be in for an exciting game to watch!