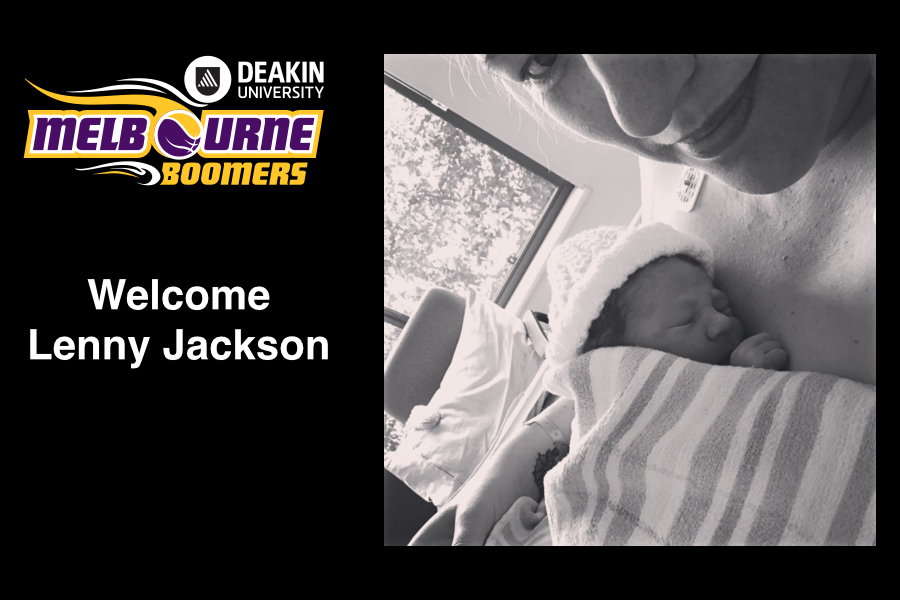 December 19, 2018 | Melbourne Boomers news
The Boomers organisation is celebrating the news of the safe arrival of Lenny Jackson on Tuesday December 18. Mum, Lauren Jackson, and young Lenny are both doing well.
Lenny is Lauren's second son and will soon head home to join big brother Harry.
"He's so beautiful, I instantly fell in love with him," Lauren said not long after giving birth.
"I can't wait to take Lenny home and to settle in with two young boys keeping me busy. It's a very special time for all of us. A big thank you to everyone who has sent me messages. We are all really excited to welcome Lenny."
Lauren also announced Lenny's Godparents will be former teammate Kristen Veal (Godmother) and Boomers GM Justin Nelson (Godfather).
"Both Vealy and Justin are great friends who have supported me during different stages of my life, they have my interests and those of Harry and Lenny at heart and I cherish their friendship. Lenny has two very good people by his side."