WNBL in Gippsland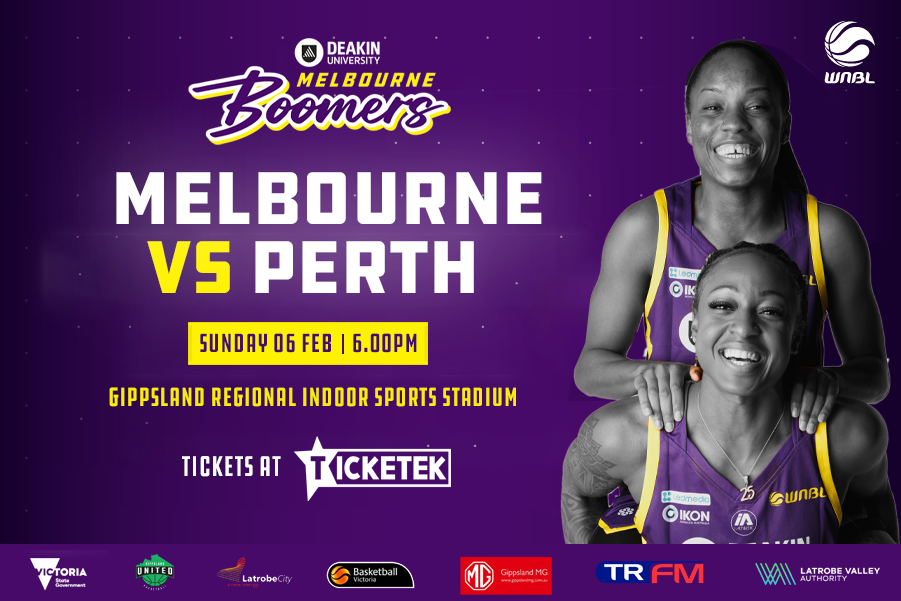 Whether you're a basketball lover, someone who plays, watches or participates in sport, or just enjoys a great day out with the family, everybody will enjoy a day out watching the WNBL in Gippsland at the Gippsland Regional Indoor Sports Centre. Get along and see world-class basketball, and some of the best ballers in the world.
THE GAME:
Sunday 6th February 2022
Melbourne v Perth
6.00pm AEDT
TICKETS
Please note there will be no ticket sales at the door.
You can get your tickets HERE.
ON THE DAY
Don't miss a minute of the action!
Please arrive early to allow for adequate time for seating. Your health & safety is our number one priority.
STAY HYDRATED!
Please note Gippsland Regional Indoor Sports Stadium is doing their bit for sustainability & reducing single-use plastic.
They DO NOT bottled water, instead they have filtered water stations for people to fill their own bottles.
Please bring your own water bottle and fill it at a Gippsland Water refill station.
PARKING
Event parking is situated at the front and back of the Gippsland Regional Indoor Sports Stadium.
Additional parking will be available on Catterick Crescent oval from 3.00 pm.
Please arrive at least half an hour prior to the game to allow enough time to park, check in and find your seats.