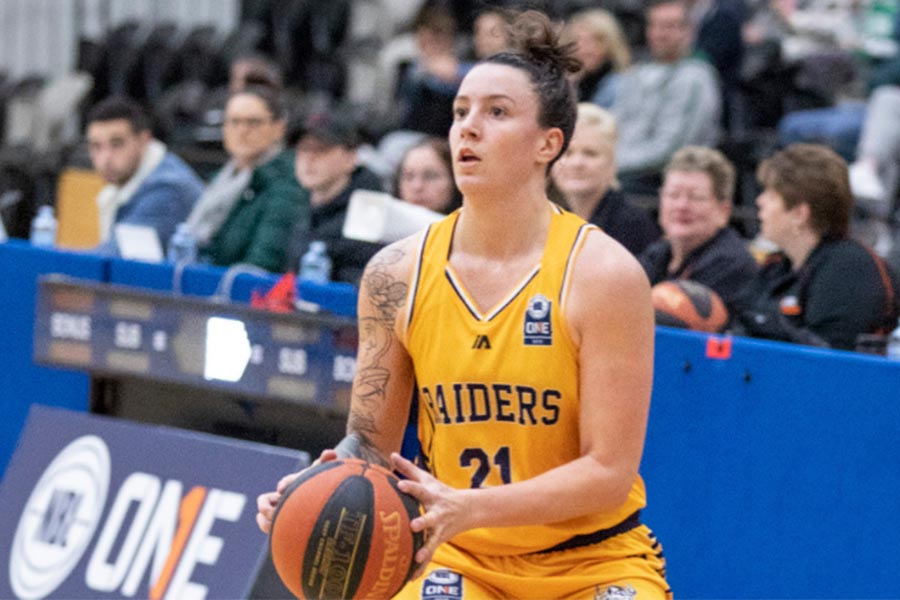 July 4, 2019 | Perth Lynx news
Written by Megan Hustwaite for NBL1.com.au
Pivotal.
That's the word Marena Whittle uses to describe her year in basketball so far.
The 25-year-old guard began 2019 with a breakout WNBL campaign for the Bendigo Spirit, has enjoyed success in 3×3 and is now focused on NBL1 success with the Knox Raiders who have already locked in their spot in post-season action.
"This year has been pivotal, coming off a strong WNBL campaign was awesome but also understanding there's still so much growth that I need to make within my own game so I can be as strong as I can be,'' Whittle told NBL1.com.au.
"I'm aiming for that consistent and efficient scoring but also understanding on different nights my role with Knox could change and sometimes I need to be more of a facilitator when Lauren (Scherf) is going off, Bec (Ott)'s going off or Abi (Wehrung)'s going off and trying to find the ball and making sure I'm still a threat. It's understanding my roles in different situations and how I can still be a threat on offence.
"On our Tassie trip we were talking about our ages and I realised I'm the oldest on our team which you'd never think. It's recognising that I'm coming into the peak years of my basketball career and I'm starting to really get to that point where I know where I want to be, I'm working towards it while pulling the girls along with me."
Whittle is fresh from a dominant display last round where she teamed 26 points with nine rebounds and three assists as the Raiders accounted for Ringwood, 73-70, in an entertaining tussle at the State Basketball Centre.
"I was really happy with my performance as well as the team's performance. It helped restore my confidence moving into finals. I'm able to knock down shots and it was great to finally hit some that I've been missing the last few weeks,'' she says.
"I'm really cementing my spot in this team and also in the league and just feeling great heading into finals, honestly."
Locking in a playoff berth is a testament to a Raiders side which has experienced changes to its line up from day dot in the maiden season of NBL1.
"Finals was always our goal. Obviously, it's Knox's first year in the league and first time in a few years stepping up to this competition level. From the beginning we've had girls come in and out of the team but we've been able to maintain (form). So, having that finals position locked in, while we've lost a few girls to Australian squads, it's awesome that as a group we've been able to do that and we're clearly heading in the right direction,'' Whittle explains.
"We all play our role and it's a bit of a different team dynamic because everyone understands the role they need to play and then everyone plays it 100 per cent to a tee. Last weekend, Rach Quirk went off – she was up in the lanes, played crazy defence and awesome offence.
"Lucy Dawson busted her finger but she's still giving us 110 per cent and it's just a do-or-die attitude here at Knox which is absolutely incredible to be a part of."
The Raiders are home to Nunawading Spectres in Round 13 action this Saturday night as they embark on the final phase of the regular season.
Scherf and Wehrung are currently representing the emerging Opals at the World University Games.
"It's going to be a really interesting couple of weeks while the girls are gone. As a team we need to solidify what we do really, really well heading into finals. I think we've hit our mark and our strides at the perfect time and we're just getting better and better every week,'' Whittle says.
"When Lauren and Abi come back from an incredible campaign in Italy, where I know they're going to do so well because they are incredible girls and incredible players, they'll be able to slot right back in as if nothing's changed.
"We've got a super important couple of weeks coming up where we'll focus on our basketball, but (I'm) very excited for the end of the season."