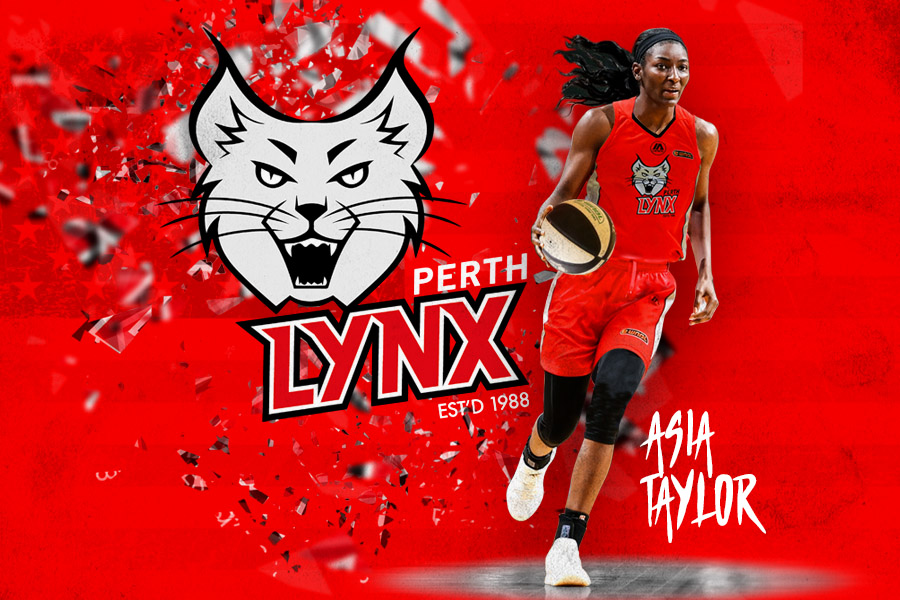 June 7, 2018 | Perth Lynx news
The Perth Lynx have secured a major addition to their front-court, signing star American forward Asia Taylor for the 2018/19 WNBL season.
Taylor has been a dominant force during her two seasons in the WNBL, having been named to the league's All-Star Five following both of her campaigns in Australia.
The highly athletic forward stands 185cm tall, and brings her scoring prowess and aggressive rebounding to the Perth Lynx after her time with the Sydney Uni Flames.
Taylor has averaged 17.5 points, 7.7 rebounds and 2.5 assists per game during her WNBL career to date, and was the leading scorer of the Flames' 2016/17 WNBL Championship team.
"I'm extremely excited to be joining the Lynx organisation," said the 26-year old.
"I've heard nothing but amazing things about the club and how they do things the right way.
"I feel like I'll fit perfectly in this program."
The star forward attended the University of Louisville before being drafted by the WNBA's Minnesota Lynx, and has since represented the Connecticut Sun and Washington Mystics at WNBA level.
"I'm looking to elevate my play and bring everything I have.
"It's going to be an exciting season and I can't wait to play in front of the Lynx fans."
Taylor joins Australian Opals point-guard Lauren Mansfield on the Perth Lynx roster for 2018/19, with further player announcements expected shortly.